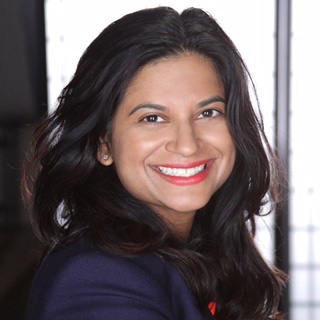 Deepa Donde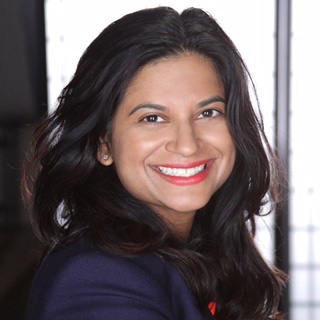 Deepa Donde
Writer, Independent Producer, AUSTIN, TX
Deepa Donde is an independent film, television, and radio producer based in Austin, Texas. Her work has appeared on the following outlets: NPR, Huffington Post, PBS, BBC, CBS and NBC. In addition to her work with the Futuro Media Group, Deepa also serves on the board of The Austin Film Festival. She has in the past served on the advisory boards of Fusebox: Contemporary Multi-Disciplinary Art Festival, Youth Radio (NPR's premier provider for youth orientated content), Girls Impact The World Film Festival, other social enterprise organizations, including The Dell Social Innovation Challenge (now VERB) as well as on the board of Ballet Austin.
She lives with her two delightful children, and her husband, Vinay Bhagat, an Austin entrepreneur who founded CONVIO, the leading software as a services platform for nonprofits. Deepa received her Bachelor of Arts Degree with Honors in Medieval History from Brown University. She is close to completing her first independent narrative feature film, PERIPHERY.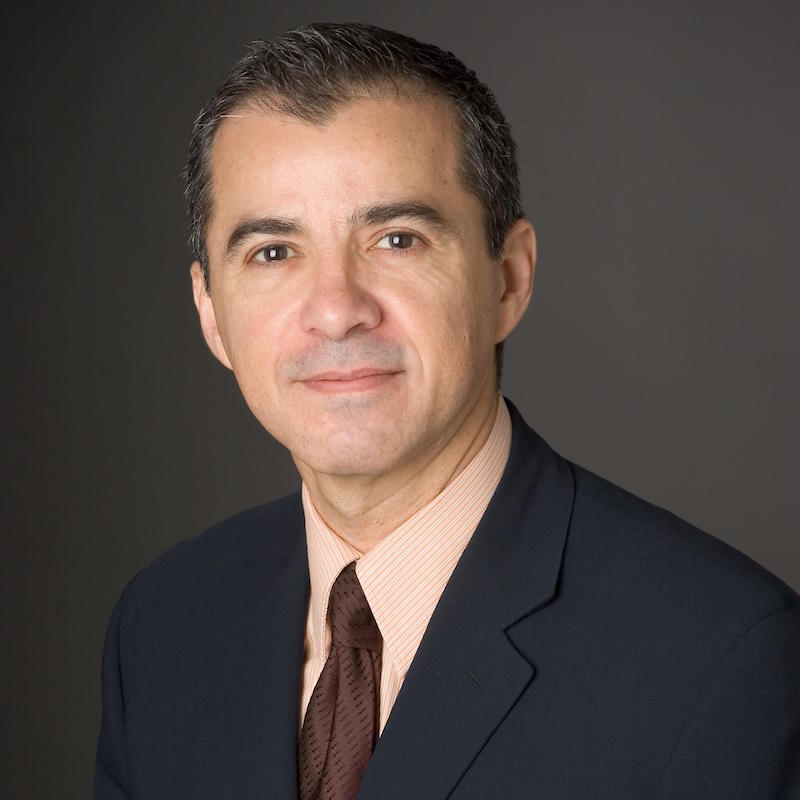 Roy Cosme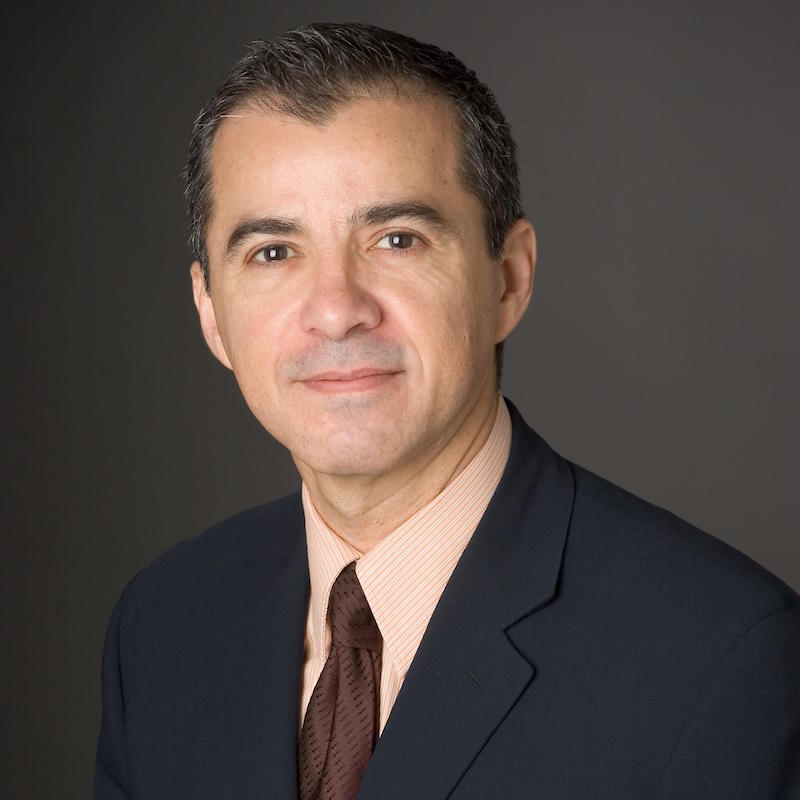 Roy Cosme
President, Arcos Communications, New York, NY
Roy Cosme is the founder and President of Arcos Communications. Arcos Communications works with a variety of clients to develop and implement public relations and marketing campaigns aimed at the Latino market, as well as other ethnic and premium market segments. Prior to starting Arcos Communications, Mr. Cosme attained extensive public relations experience promoting and marketing non-profit and employee relations programs for Bell Atlantic, AT&T, the City of New York, and the Epilepsy Foundation of America. He has implemented national branding and product launch campaigns for Pfizer, Prudential, Verizon, Proctor & Gamble Laboratories, Gynetics, Smith Kline Beecham, Hoffman-LaRoche, and GlaxoWellcome. His experience extends into the public affairs arena, having served as Special Assistant to the Mayor of the City of New York. Mr. Cosme earned his Master in Public Administration degree from the John F. Kennedy School at Harvard University and his Bachelor of Arts degree in Psychology from Yale University.  He has been recognized for his community and civic leadership in New York by the Latino Commission on AIDS, el diario/LA PRENSA and the Jose Limon Dance Foundation and is a federally appointed member of the NYS Advisory Committee for the US Commission on Civil Rights.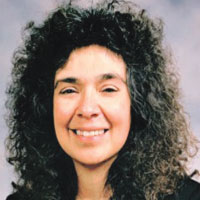 Theresa Barron-McKeagney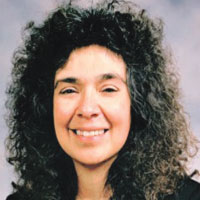 Theresa Barron-McKeagney
Associate Dean, College of Public Affairs and Community Service at the University of Nebraska
Dr. Barron-McKeagney' areas of teaching at the university are human behavior and the social Environment; diversity (Latinos, American Indians, minority elderly); social welfare policy; institutional oppression; administration; and social welfare planning. Her scholarship interests include qualitative research and diverse populations, specifically Latinos. She has authored several articles in the area of mentoring with diverse populations. She received her Ph.D. in Community and Human Resources from Teacher's College at The University of Nebraska-Lincoln in 1993; her M.S.W. from the School of Social Work at The University of Nebraska Omaha in 1986; and her B.S.W. from the School of Social Work at the University of Iowa in 1981.
In addition to serving on the Futuro Media board she serves on many others in Nebraska and Iowa, including, The Nebraska Families Collaborative, The Iowa West Foundation (Executive Committee-Secretary/Treasurer), Alegent Creighton Health Foundation, and the Douglas County Re-entry Council. Married to Don McKeagney, Theresa loves to watch college football and basketball and playing with two grandsons, Eli and Xavier.

Sean Silva

Sean Silva
Senior Account Executive, Prosek Partners
Sean Silva is a seasoned corporate communications and investor relations executive who leads Prosek's Latin American practice, from which he has spearheaded dozens of intercontinental communications campaigns.  His specialties are in capital markets, banking and asset management.  Previously, Sean was a FINRA-licensed financial services agent for JPMorgan Chase, where he executed on investment, lending and consumer banking strategies.  He was also a financial services agent for AXA Advisors and, on the media front, was a TV producer for News 12 Westchester.  Sean, of Brazilian and Puerto Rican heritage, was raised in Brazil and Argentina prior to attending Syracuse University, where he graduated with degrees in Finance and Public Relations.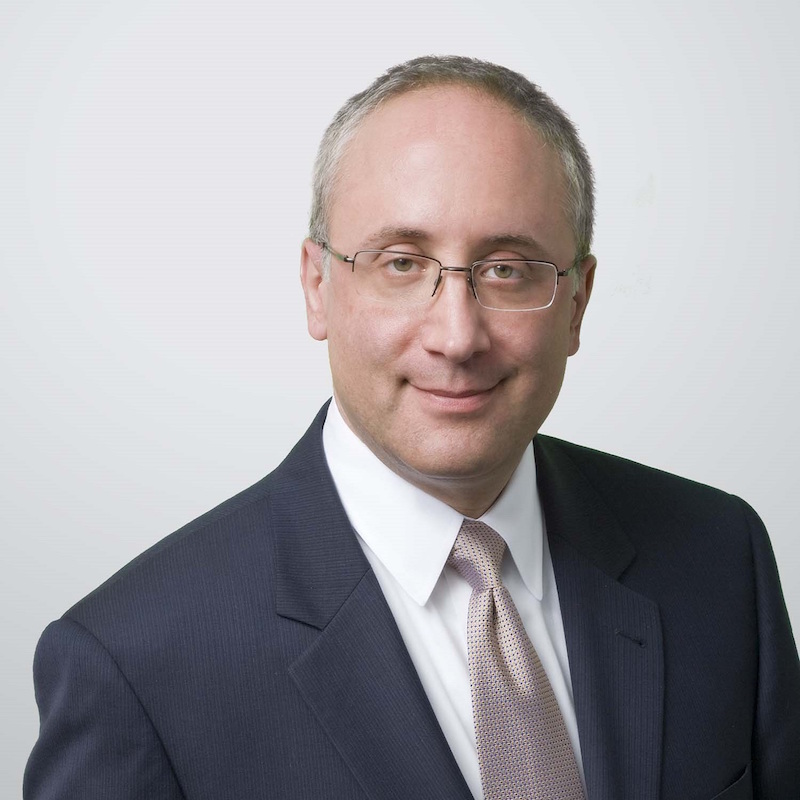 Phillip Schreiber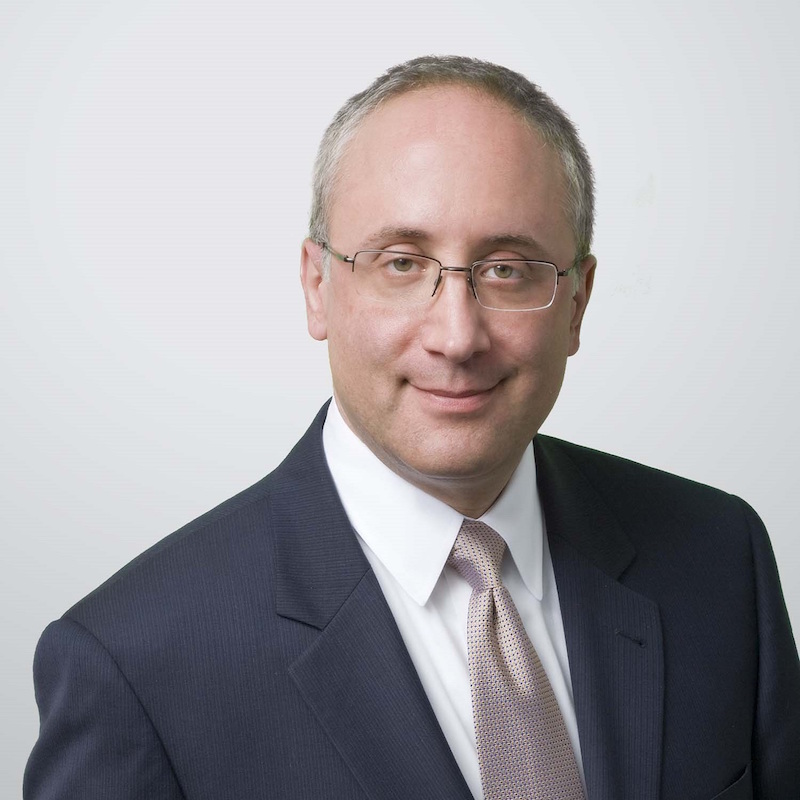 Phillip Schreiber
Partner, Holland & Knight
Based in Chicago, Phillip is experienced in employment discrimination and wage and hour class and collective action litigation before federal and state administrative agencies and federal and state courts. He is also experienced in issues relating to drug and alcohol testing, the WARN Act, the Family and Medical Leave Act, the Illinois Prevailing Wage Act, military leave, wrongful discharge, employee handbooks, employment contracts, covenants not to compete, separation agreements, unemployment compensation benefits claims and various other employment related matters. He also has expertise in traditional labor matters, including union elections, contract arbitration and proceedings before the National Labor Relations Board.
During his legal career, Phil has litigated a variety of complex commercial litigation matters. He also has gained significant experience counseling clients on a wide range of issues involving contract disputes and fraud claims.
Phil has appeared as a panelist on Chicago Tonight, a local television news program. He also has made numerous presentations to the Chicago Chapter of SHRM on a wide variety of employment law issues.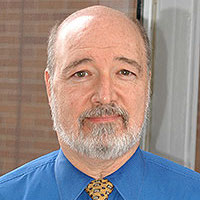 Alvin H. (Hal) Strelnick, M.D.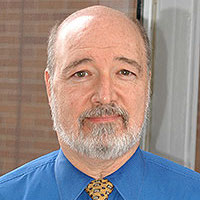 Alvin H. (Hal) Strelnick, M.D.
Dr. Hal Strelnick, Professor of Family and Social Medicine, is the director and founder of the Institute for Community and Collaborative Health (ICCH) and Hispanic Center of Excellence (HCOE) at the Albert Einstein College of Medicine and Principal Investigator of the NIH-funded Bronx Center to Reduce and Eliminate Ethnic and Racial Health Disparities (Bronx CREED).
Since 1978, he has practiced clinical and social medicine in the Bronx and Yonkers. Dean Strelnick has dedicated his career to community and minority health and health disparities, leading New York State's first and only Hispanic Center of Excellence since 2001.  He received his medical degree from Yale and completed his residency in family medicine at Montefiore Medical Center in the Bronx. On graduation he practiced at the Dr. Martin Luther King, Jr., Health Center in the South Bronx as a member of the National Health Service Corps.  In 1981 he joined the Einstein faculty.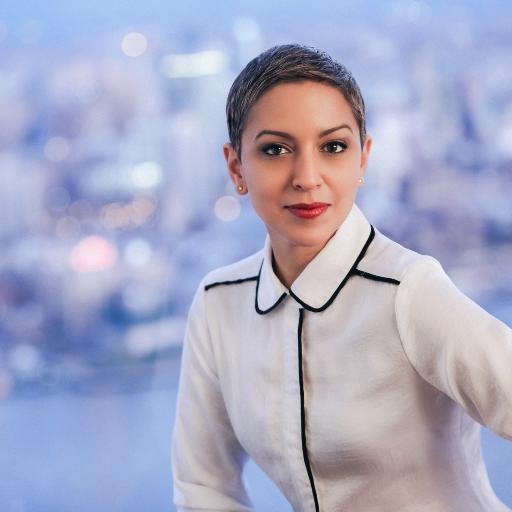 Carmen Rita Wong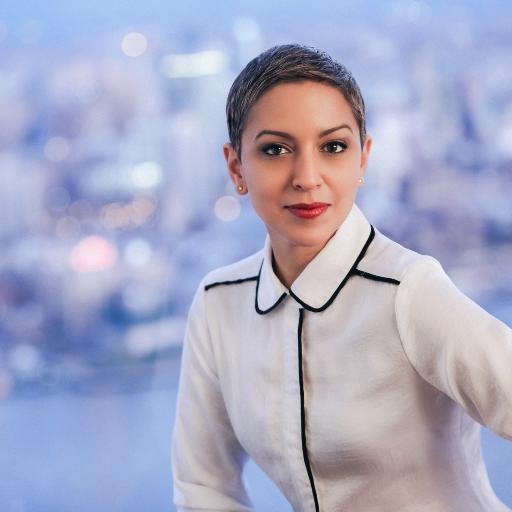 Carmen Rita Wong
CEO and Founder of Malecon Productions, NEW YORK CITY
An author, speaker, consultant and media host, Carmen is the CEO and Founder of Malecon Productions. She is the former co-creator and host of the only national, daily personal finance television show, On the Money, on CNBC. A former editor at MONEY magazine, she spent nearly a decade as a national advice columnist read by millions, most recently at Good Housekeeping, and previously at Glamour, Latina, Essence, and Men's Health. She has also contributed to The New York Times and O, the Oprah magazine, and is the author of two best-selling financial advice books, her most recent, The Real Cost of Living.
An entrepreneur and educator, Carmen was the co-founder and former President of an all-female financial planning firm, as well as an Assistant Industry Professor of behavioral economics at NYU Polytech's graduate school of Finance and Risk Engineering.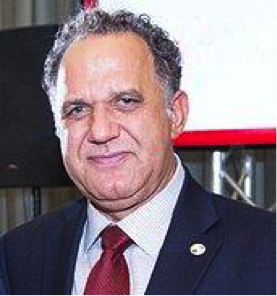 Mariano Díaz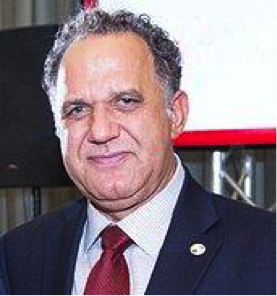 Mariano Díaz
ENTREPRENEUR, FOOD INDUSTRY LEADER, NEW YORK, NY
Mariano Diaz is an independent entrepreneur and life-long leader in the food industry. For over ten years, Mariano served as the only Latino on the Board of Directors of the Food Industry Alliance. He was also the President of the National Supermarkets Association (NSA), which is the largest independently-owned supermarket association in the US, representing over 600 supermarkets in the tri-state area and throughout the eastern seaboard. Over the past forty years, Mariano has acquired and developed numerous supermarket, commercial and real estate properties in New York, New Jersey and Florida. He has also mentored his own employees, some of whom have opened supermarkets of their own.      In 1992, Mariano was featured in a New York Times article, "Thriving Where Others Won't Go." He was also recognized by the Boy Scouts of East Harlem,   the Catholic Institute of the Food Industry, and many other charitable and community-based organizations, for his mentoring and personal philanthropy.
Mariano graduated Cum Laude from Lehman College in 1978. He was later accepted to the Master's program at George Washington University to study International Relations. He is fluent in five languages, and he had to use all of them, in raising his four children.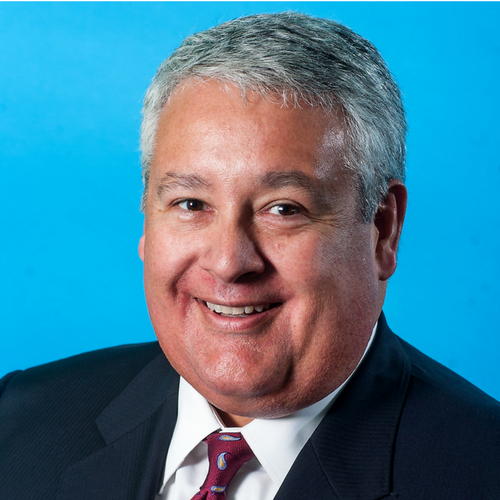 Mark Contreras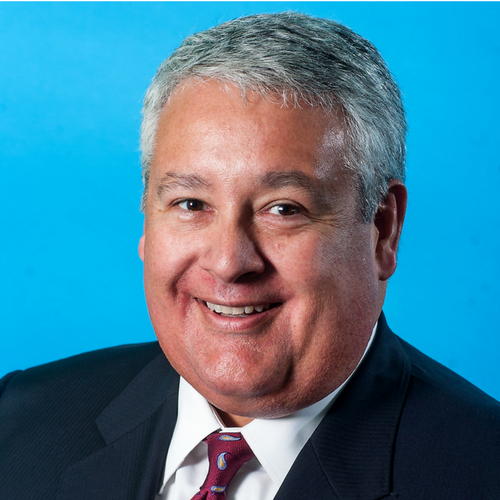 Mark Contreras
Dean of the School Communications, Quinnipiac University
Mark Contreras is an experienced Chief Executive Officer, Board Member and media executive with roughly 30 years in the media industry.
He was most recently Chief Executive Officer of Calkins Media, Inc, a privately-held, family-owned company based in Pennsylvania which operated three ABC local affiliates, five daily newspapers and an extensive digital media operation with approximately 1,000 employees and roughly $100 million in revenues prior to its sale in mid-2017.
Calkins was one of the leading pioneers in the local media business to develop a presence on a variety of streaming device platforms including Roku, Amazon Fire and Apple TV. This OTT presence assisted the local media brands at television stations and newspaper extend their brand as well as allow Calkins to serve as an OTT app developer for other leading media companies, foundations and other organizations.
Calkins newspapers were also among the leading news organizations to create video content at scale after extensive video training for all of its print journalists.
Prior to that, he led the newspaper business of the E.W. Scripps Company in Cincinnati, Ohio, a publicly-traded (NYSE:SSP), family-controlled company with newspaper and digital operations from South Carolina to Washington state. The newspaper division of Scripps had 5,500 employees and $400 million in annual revenues.
He was earlier responsible for the Pulitzer Inc newspapers outside of St. Louis, Missouri consisting of 13 newspapers located from Illinois to Hawaii as well as the company's ownership interest of the Arizona Daily Star in Tucson, Arizona. The company was publicly-traded (NYSE:PTZ) but family-controlled. This area of responsibility had roughly 2,000 employees and one-half of the company's cash flow. Under his leadership, the company acquired more than 20 publications from mid-sized dailies to weekly publications.
His media career started with Capital Cities/ABC, Inc, owner of the ABC Television Network, multiple local broadcast affiliates, a significant ownership of ESPN and many newspaper operations. The company was founded by two entrepreneurs and funded by Warren Buffett. Prior to its sale to the Walt Disney Company in 1997, Contreras was President and Publisher of The Times Leader, a daily newspaper and digital company based in Wilkes-Barre, Pennsylvania. The company was later sold again to Knight Ridder, based in Miami, Florida.
Contreras' love of mission-oriented local journalism began with his work with U.S. Senator Paul Simon (D-IL), himself a former newspaper publisher. He served as a Legislative Assistant for Simon on the U.S. Senate Judiciary Committee.
Contreras has devoted many years to numerous media and journalism organizations serving the media industry including the Inland Press Association, the Pennsylvania Newspaper Publisher Association, The Scripps Howard Foundation, the National Hispanic Foundation for the Arts, Cincinnati Public Radio, the American Press Institute (API) and the Newspaper Association of America (NAA). He served as Chairman of both API and NAA in the past decade which required board leadership on broad industry issues and testimony before federal governmental bodies.
He currently serves on the boards of directors of Woodward Communications, Inc. in Dubuque, Iowa, an employee stock ownership company (ESOP), GFR Media, the largest media company serving San Juan, Puerto Rico and Futuro Media, a leading producer of content focused on immigrant and Latino issues founded by journalist Maria Hinojosa.
He received an A.B. degree in History from The University of Chicago in 1984, a MBA from The Harvard Business School in 1988 and completed the Media Management Center program for Advanced Media Executives at Northwestern University in the late 1990s. Mark is a Henry Crown Fellow of the Aspen Institute based in Washington, DC and Aspen, Colorado.
Mark was born in Minneapolis, Minnesota and later moved and grew up outside of Chicago, Illinois. He has been married for 31 years to Marybeth Sughrue a central Pennsylvania native and they have one son, Michael, who lives and works in New York City.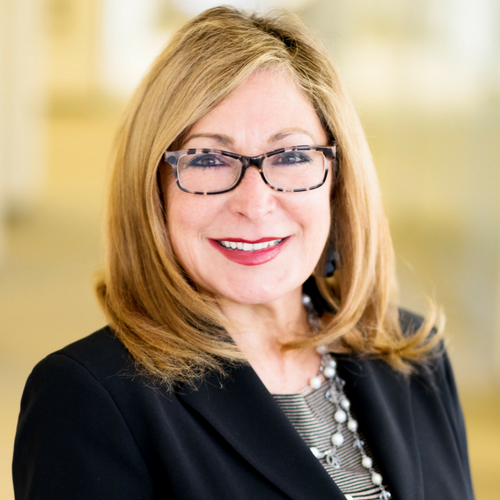 Aida Sabo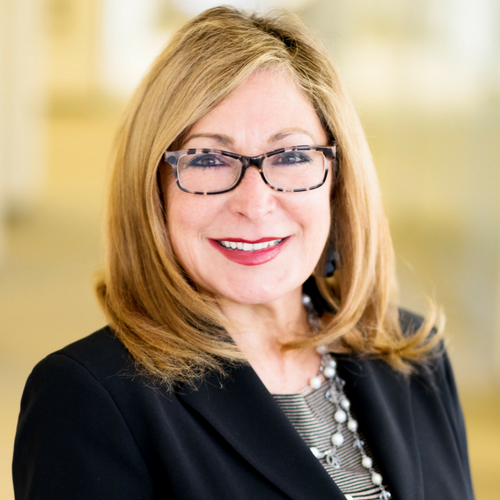 Aida Sabo
Vice President of Diversity & Inclusion, PAREXEL
As Vice President of Diversity & Inclusion for PAREXEL, Aida Sabo is responsible for the Global Diversity and Inclusion strategy and for finding creative ways to execute this strategy. The strategy consists of building D&I awareness and launching a culture change to ensure D&I is part PAREXEL's DNA. Some elements of this strategy include Gender Partnership, promoting an inclusive environment so that all genders flourish in the company; Engaging Men as advocates and champions; empowering the diverse workforce; and identifying and addressing institutional blind spots and possible barriers.
Her trailblazing work at Cardinal Health continues to be recognized by many organizations nationally and regionally for innovative approaches to promoting Diversity and Inclusion. Cardinal Health under Aida's leadership was one of the first companies to begin engaging men as advocates of change.
Prior to working at Cardinal Health, Aida led the launch of the corporate diversity functions at EMC in Boston and Agilent Technologies in Palo Alto, CA. During her tenure at Agilent, she was the first In Silicon Valley to link Diversity and Inclusion to innovation.
Hewlett Packard's first Latino Employee Network, La Voz, was founded by Aida, where she led the network as President. In this position Aida was selected to be a representative to the White House event on sharing Best Practices on Diversity with other Latino Corporate leaders in the United States.
The child of Mexican immigrants, Aida moved to the United States when she was three years old. With a passion for learning, she excelled and earned a B.S. degree in Electrical Engineering from the University of California at Davis. She then completed engineering graduate work at the University of California at Berkeley and at Georgia Tech. She has also participated in programs in Executive Education at Harvard's JFK School, Harvard Business School, Stanford University, and UCLA.
In 2006 Aida was selected as a Fellow of the National Hispana Leadership Institute and received the Santiago Rodriguez Diversity Award from Hispanic National Engineers Association. In 2012, the National Association for Female Executives recognized her as a Women of Excellence.
While her current office is at the headquarters of PAREXEL in Waltham, MA, her home is in the San Francisco Bay Area and her heart lives in the quest for the inclusion of all underrepresented groups in our society.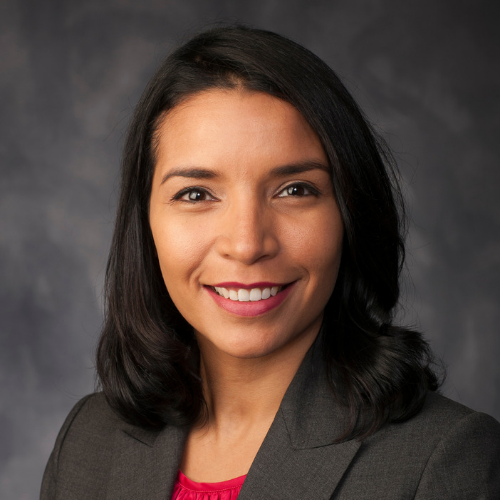 Priscilla Rojas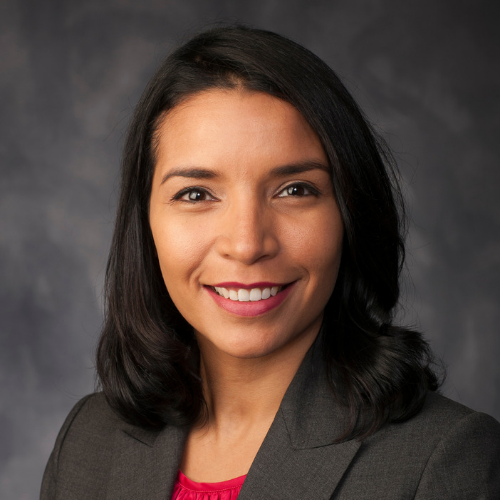 Priscilla Rojas
Associate Director of Internal Audit at Vertex Pharmaceuticals
Priscilla is the Associate Director of Internal Audit at Vertex Pharmaceuticals.  She has 15+ years of international audit and consulting experience with numerous Fortune 500 companies, including Deloitte, Time Warner, State Street, and John Hancock.  Her professional endeavors have helped her gain hands-on experience working in over a dozen countries, including India, Australia, Japan and Ireland.
Priscilla holds a Bachelor of Science in Accounting from DePaul University and is a licensed Certified Internal Auditor (CIA®) and Project Management Professional (PMP®).  
She commits her passion and leadership to organizations promoting the advancement of people of color, women and the arts.  Nominated by Mayor Walsh, Priscilla serves as the Vice Chair of the Boston Planning & Development Agency Board responsible for voting on all final determinations and agreements at the agency in order to guide physical, social, and economic change in Boston's neighborhoods.
Priscilla is also a member of the Boston Educational Development Fund board, Boston Cultural Council board and a long-time member of the Association of Latino Professionals for America and a sister of Sigma Lambda Gamma, the nation's largest Latina-based sorority with multicultural membership.
In addition, she was a winner of the 2016 Boston's Extraordinary Women Campaign, highlighting women that do extraordinary work within the Boston community.
Priscilla, a native of Aurora, IL, resides with her husband in Boston's Leather District.