Production Team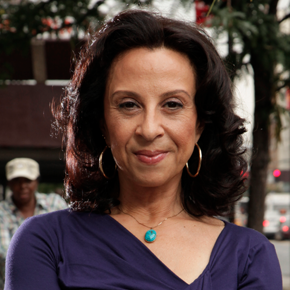 Maria Hinojosa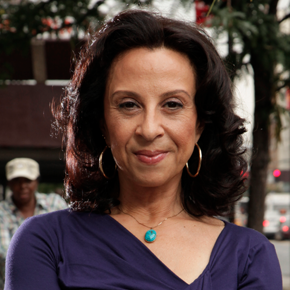 Maria Hinojosa
President & CEO
Maria Hinojosa is an award-winning news anchor and reporter who covers America's untold stories and highlights today's critical issues. In 2010, Hinojosa created the Futuro Media Group, an independent nonprofit organization producing multimedia journalism that explores and gives a critical voice to the diversity of the American experience. As the anchor and Executive Producer of the Peabody Award winning show Latino USA which is distributed by NPR, and anchor and Executive Producer of the PBS show America By The Numbers with Maria Hinojosa, both produced by Futuro Media, she has informed millions about the changing cultural and political landscape in America and abroad.
Hinojosa's 28-year history as an award-winning journalist includes reporting for PBS, CBS, WNBC, CNN, NPR, Frontline, and CBS Radio and anchoring the Emmy Award winning talk show Maria Hinojosa: One-on-One. She is the author of two books and has won dozens of awards, including four Emmys, the John Chancellor Award, the Studs Terkel Community Media Award, the Robert F. Kennedy Award, the Edward R. Murrow Award, and the Ruben Salazar Lifetime Achievement Award. She is currently the Sor Juana Inés de la Cruz Chair of Latin American and Latino Studies at DePaul University in Chicago, and lives with her husband and their son and daughter in New York.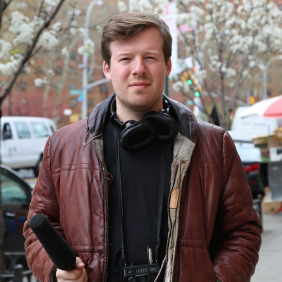 Marlon Bishop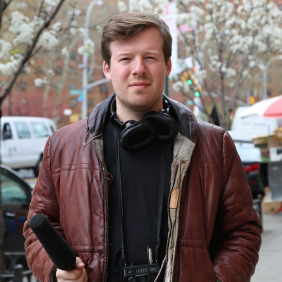 Marlon Bishop
Producer, Latino USA
Marlon Bishop is a Peabody Award-winning radio producer and journalist with a focus on Latin America, New York City, music and the arts. He got his start in radio producing long-form documentaries on Latin music history for the public radio program Afropop Worldwide. After a stint reporting for the culture desk at New York Public Radio (WNYC), Marlon spent several years writing for MTV Iggy, MTV"s portal for global music and pop culture. Marlon has also lived and traveled all over Latin America, reporting stories as a freelancer for NPR, Studio 360, The World, Billboard, and Fusion, among other outlets. In 2015 he won a Peabody Award for his investigative reporting on gang violence and migration in Honduras. At Latino USA, Marlon focuses on long-form narratives, investigative projects, immigration and culture reporting.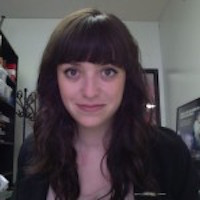 Nadia Reiman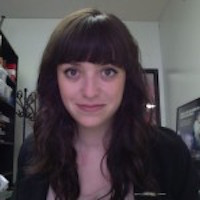 Nadia Reiman
Music Editor, Latino USA
Nadia Reiman has been a radio producer since 2005. Before joining the Latino USA team, Nadia produced for StoryCorps for almost five years. Her work there on 9/11 stories earned her a Peabody Award. She has also mixed audio for animations, assisted on podcasts for magazines, and program managed translations for Canon Latin America. Nadia has also produced for None on Record editing and mixing stories of queer Africans, and worked on a Spanish language radio show called Epicentro based out of Washington DC. She graduated from Kenyon College with a double major in International Studies and Spanish Literature.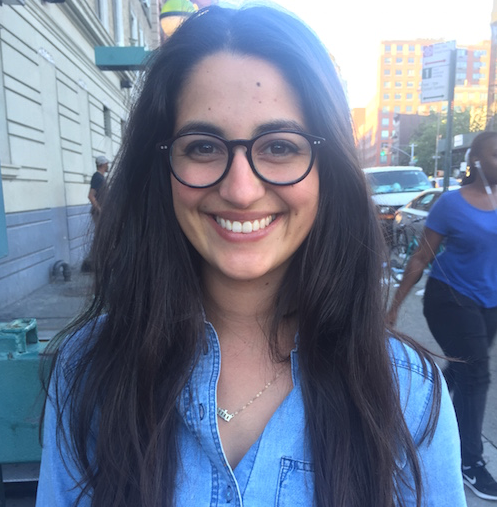 Antonia Cereijido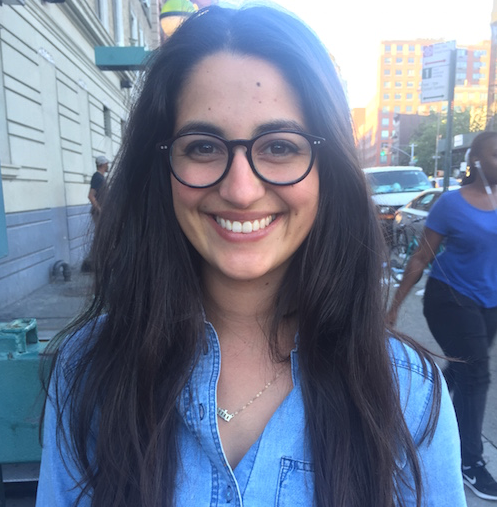 Antonia Cereijido
Producer, Latino USA
Antonia Cereijido is an award-winning producer at Latino USA. Her coverage has ranged from cultural analysis of the minions to a deep dive into the immigration reform movement. You can hear Antonia on Another Round, The Dinner Party Download and as a guest host on Slate's Represent. She has interpreted for This American Life. She's a graduate of Medill, Northwestern University's School of Journalism where she majored in Broadcast Journalism with a minor in Spanish.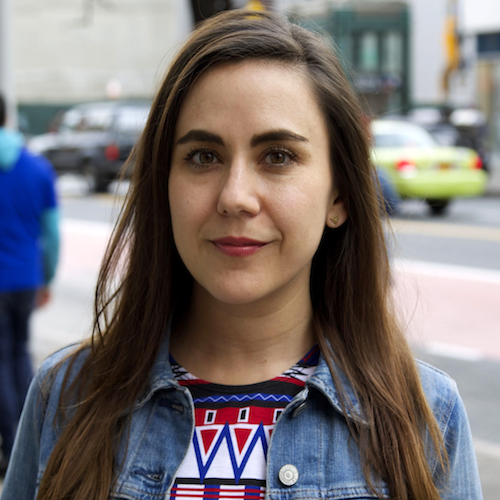 Fernanda Echávarri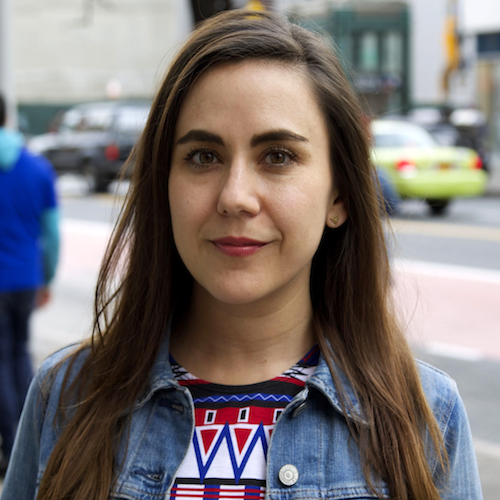 Fernanda Echávarri
Producer, Latino USA
Fernanda Echávarri is a producer at Latino USA. For the last four years she was a multimedia producer at Arizona Public Media where she covered immigration, and public affairs for radio, TV and digital. Fernanda, a graduate of the University of Arizona School of Journalism, won a Rocky Mountain Emmy in 2014 and as part of a team of reporters at AZPM, she also received an Edward R. Murrow Award in 2013. Fernanda was born and raised in central Mexico and started her career in journalism working for two newspapers in Southern Arizona.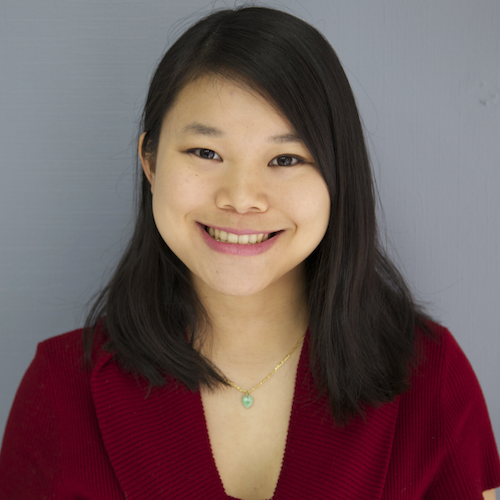 Julia Shu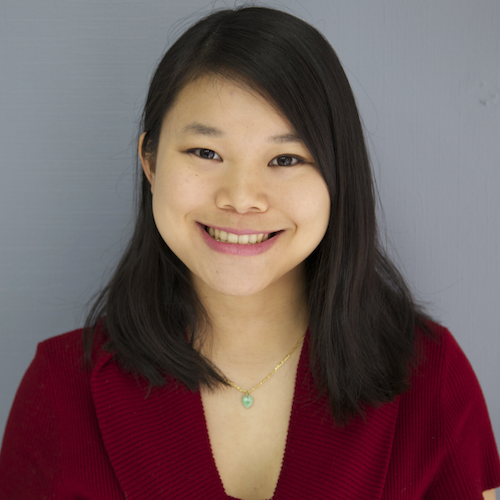 Julia Shu
Production Assistant, Latino USA
​Julia Shu is a freelance producer and reporter in NYC. A graduate of NYU and UC Berkeley, she has interned in WNYC's newsroom and worked at On the Media and Metro US. She's also written for The Grist and authored a chapter on George Takei for Asian Americans Advancing Justice. She grew up in San Diego, CA.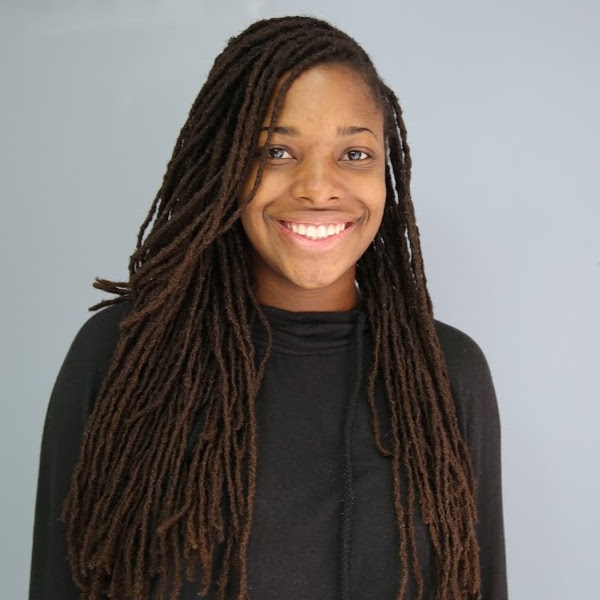 Zakiya Gibbons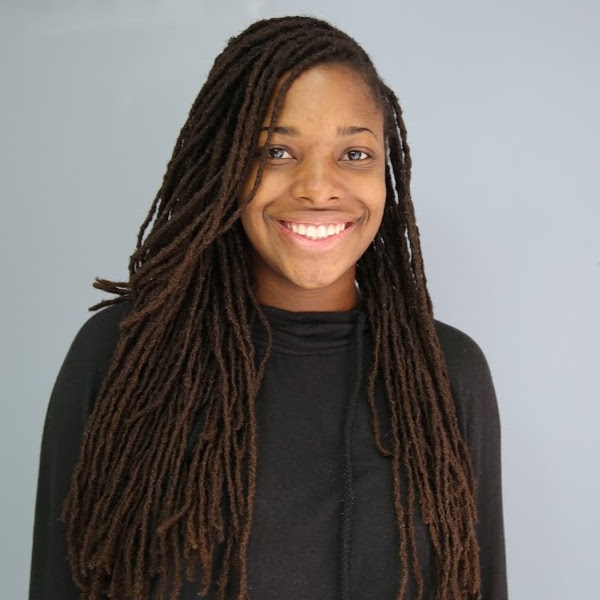 Zakiya Gibbons
Associate Producer, Latino USA
Zakiya is a graduate of Haverford College, where she studied anthropology and psychology. Before she entered the world of radio, Zakiya conducted psychology research that explored the intersections of human cognition and culture, and their effects on human behavior cross-culturally. Before joining the Latino USA team, she was a Production Intern at StoryCorps, and an Editorial Intern at WNYC's Studio 360. She enjoys covering mental health, sexuality, science, and culture.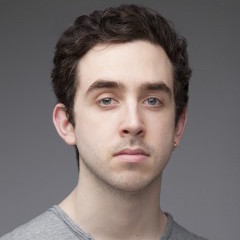 Cornelius McMoyler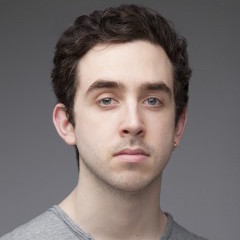 Cornelius McMoyler
Engineer, Latino USA
Cornelius was raised in San Francisco and attended high school in Italy before making the obligatory move to see what making art in New York is like. Since graduating from CUNY City College of New York's audio engineering department, he has been fortunate to engineer on such first-rate recordings as Kanye West's Yeezus, Duncan Sheik's Star-Field on Red Lines, and a number of music spots for Showtime. Working with New York and Brooklyn's superb local bands keeps his music taste honest. When not behind the board, Cornelius is a drummer, actor and Italian language teacher.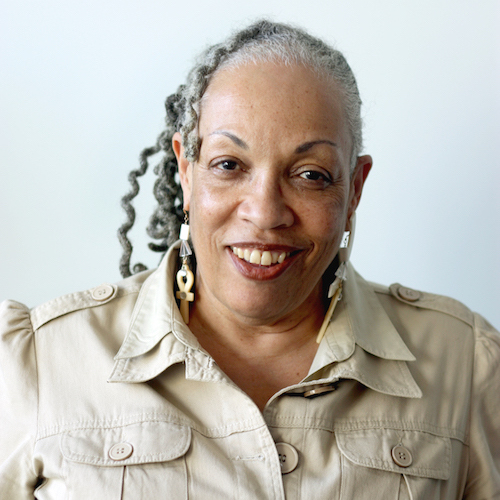 Sandra Rattley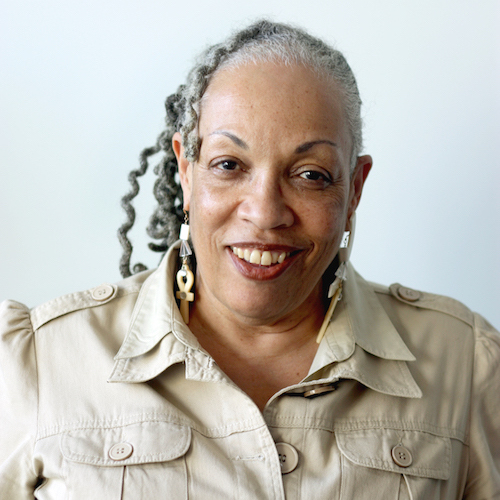 Sandra Rattley
Executive Producer, America By The Numbers
Sandra Rattley is a behavior change communications specialist with over 35-years experience as a communications leader. In 1999, she launched the Africa Learning Channel, a Pan-African information service broadcast via WorldSpace Satellite Radio to over 100 million listeners in 51 African countries, providing first-voice, best practices information for poverty reduction, civic engagement and good governance. She also led a 3-year HIV/AIDS information campaign in rural villages in Uganda and Zambia to increase AIDS awareness and reduce stigma. Ms. Rattley has directed numerous federal and local government programs designed to increase the capacity of NGOs that serve those disproportionately impacted by poverty, as well as a DC Government HIV/AIDS Administration program to establish HIV/AIDS Drop-In Centers at churches and other faith-based organizations to offer services and support to people infected and affected by the virus.
Ms. Rattley has served as Vice President of Cultural Programming for National Public Radio, as manager of public information, marketing, community outreach and audience research, as well as National News Editor at NPR. She conceived and managed the first comprehensive research study of NPR's African American audience. She has extensive electronic media and print experience, working as a reporter, oral historian, documentarian and executive producer of major projects, including WADE IN THE WATER, a series on African American sacred music produced in partnership with the Smithsonian Institution and hosted by Bernice Johnson Reagon; as well as MAKING THE MUSIC, hosted by Wynton Marsalis. Both 26-part series won the highest recognition in journalism, the Peabody Award. She has been awarded similar honors from the Corporation for Public Broadcasting and National Education Association, among others.
She also has extensive experience planning and implementing public information and media campaigns, conducting research and providing strategic planning advice to numerous organizations such as the African National Congress, Africare, Amnesty International, National Urban Coalition, the Rockefeller Foundation, the Women's Health Project, and World Music Productions. She also served as Director of Comunications for the Congressional Black Caucus, press spokesperson for Nelson Mandela's first national US tour, and as media representative and speech writer for Winnie Mandela. She has collected oral histories and produced documentaries about her mother's family, the Quanders, who are the focus of educational presentations at Mt. Vernon, the home of the first US President, George Washington, as well as the Smithsonian Institution, naming them the oldest documented African family in the US, tracing lineage and history to Ghana, West Africa.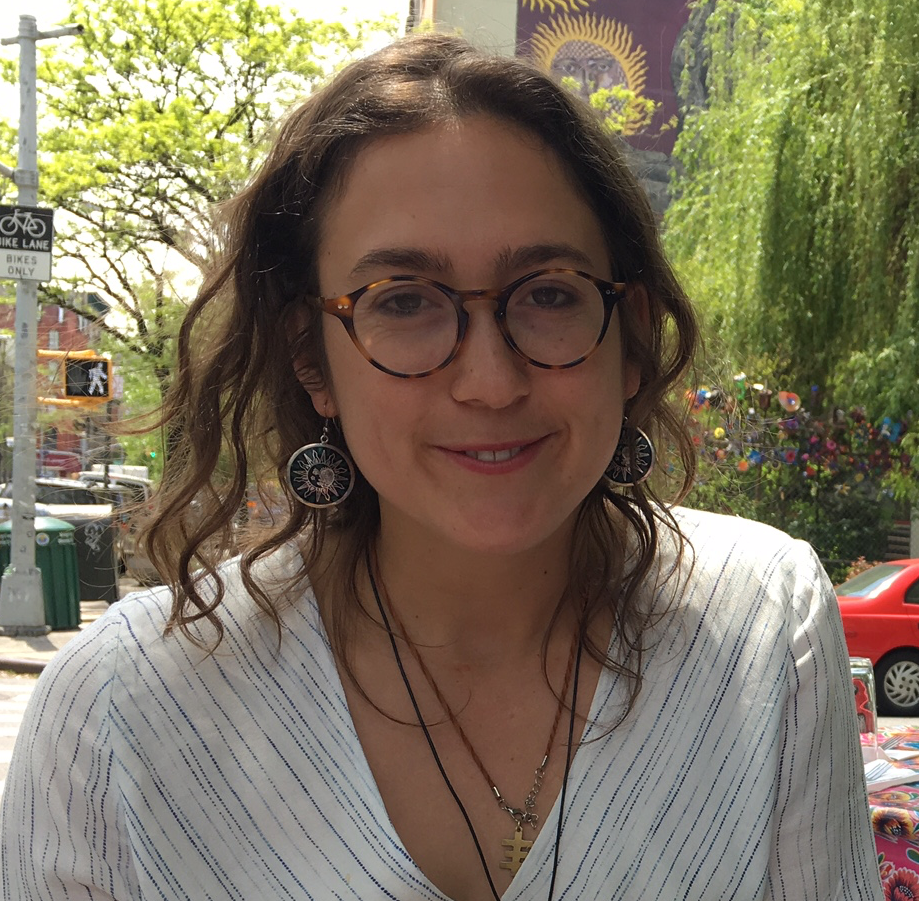 Monica Wise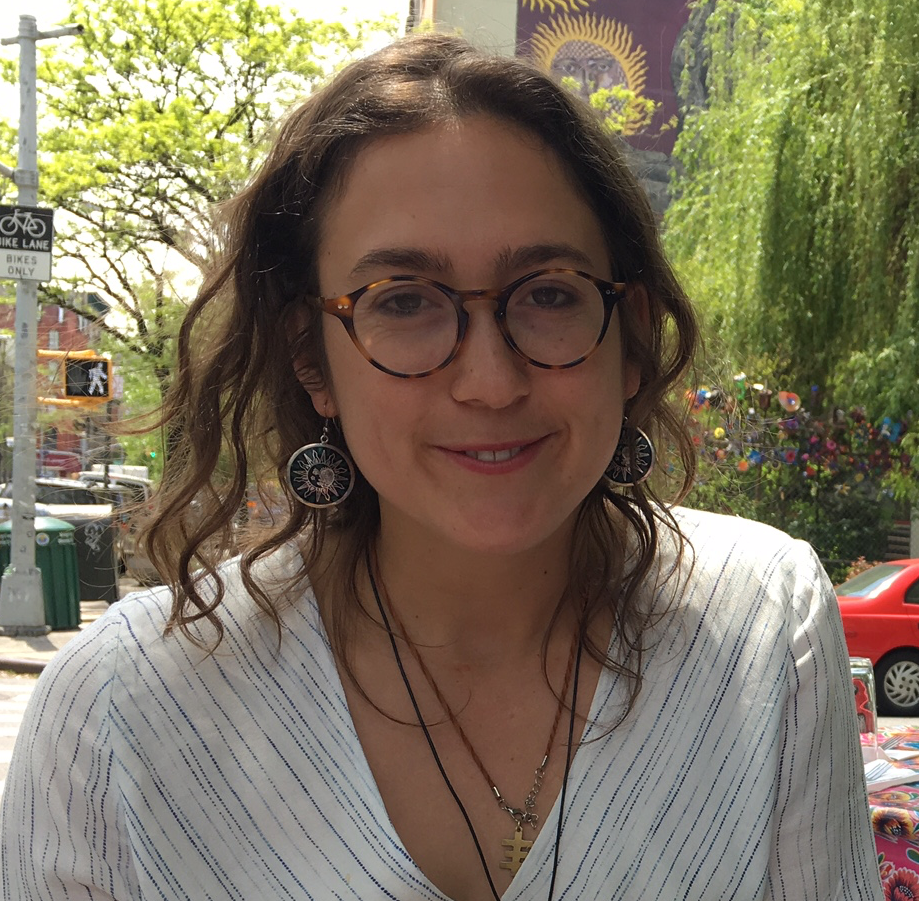 Monica Wise
Monica Wise shoots, produces, and edits documentary films and videos. Some of her clients include UNESCO, Spotify, SOIL Haiti, The Architectural League of New York, Red Bull Insider, HBO, Skylight Pictures, and The Whitney. She worked as the Associate Producer to award-winning documentary filmmakers Pamela Yates ("Granito: How to Nail a Dictator"), and Xenia Grubstein ("Pussy Riot: A Punk Rock Prayer").
In 2013, Monica traveled throughout the U.S. with Intercultural Productions founder Alex Gomez to produce a bilingual educational documentary for The Human Rights Campaign on religion, Latino culture and LGBT acceptance. For more than two years, she worked as the content curator and outreach strategist for the Toolbox.org, a digital platform created by Peter Gabriel to empower social movements using digital tools. Monica is especially interested in Latin American social movements and film, particularly in Mexico, Chile, and Cuba, where she's studied. She is a member of the Film Fatales Documentary and Producers chapters and the co-founder of Mood Ring Productions.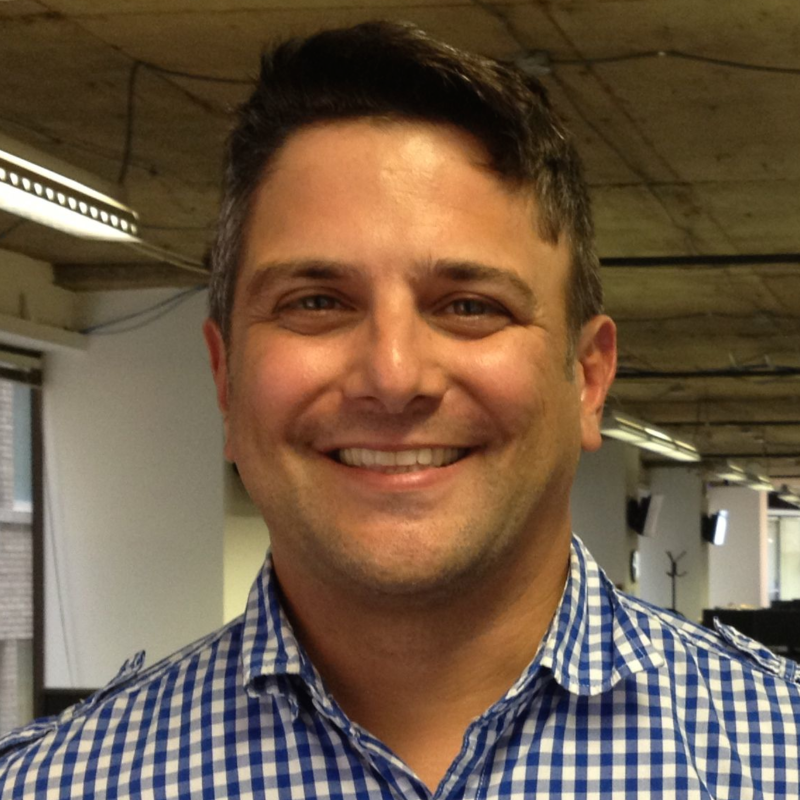 Julio Ricardo Varela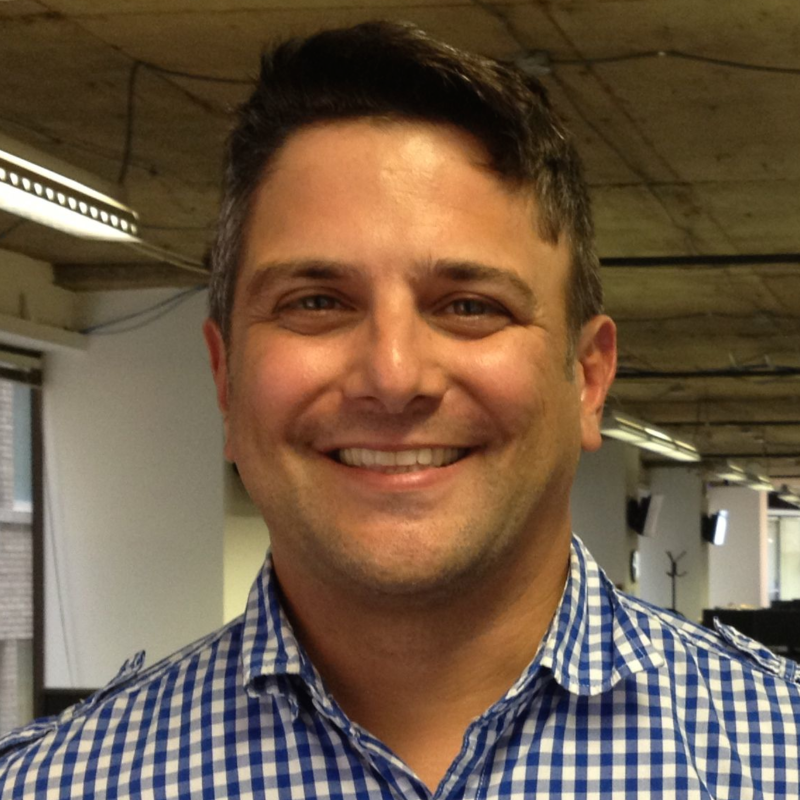 Julio Ricardo Varela
Digital Media Director, Political Editor
As Digital Media Director and Political Editor for Futuro Media, Julio (Julito) Ricardo Varela works with all of Futuro's shows and is a key voice is shaping the company's digital vision. He is also a frequent contributor to Latino USA and the editor of LatinoUSA.org, AmericaByTheNumbers.org, InTheThick.org, HumanizingAmerica.org and FuturoMediaGroup.org.
Before joining Futuro, Julio was digital producer for Al Jazeera America's "The Stream" and his work has been featured in many global outlets, including the Guardian, the New York Times, Quartz, Le Monde, WGBH, WNYC, Face the Nation, MSNBC, Fusion, Univision and Telemundo. He has made numerous national TV appearances for Latino USA and Futuro. He can also be heard as a regular guest and guest host for Maria Hinojosa on In The Thick.
In 2015, the National Association of Hispanic Journalists honored Julio with its inaugural DALE (pronounced like Pitbull would say it) Award, given to "given to an individual or company that steps up and goes above and beyond to ensure Latinos are fairly and accurately represented." A native of Puerto Rico, Julio spent his childhood between San Juan and the Bronx. He was also a contributing reporter at The Boston Globe. Julio graduated cum laude from Harvard College.
In 2011, Julio founded LatinoRebels.com, one of the top U.S. Latino media sites in the world.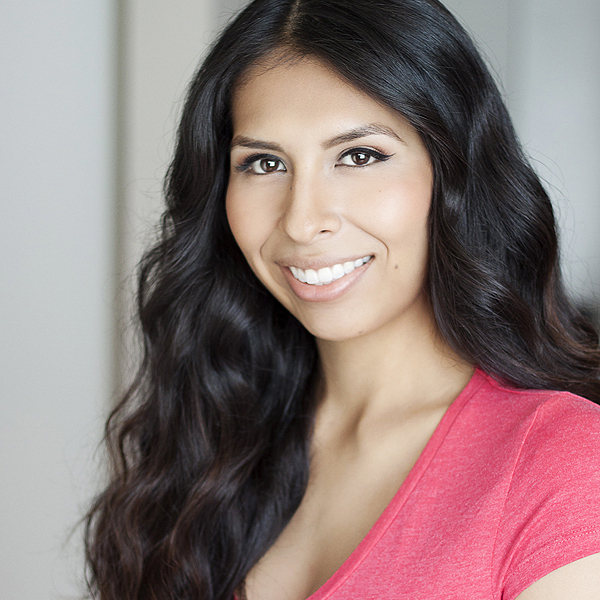 Janice Llamoca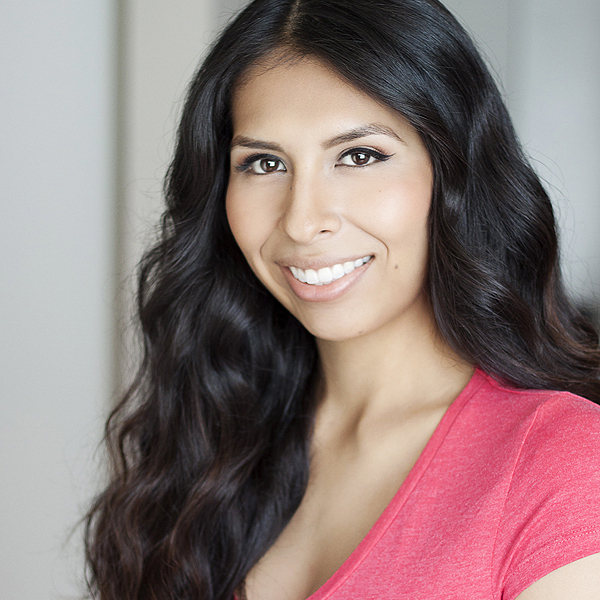 Janice Llamoca
Digital Media Editor
Janice Llamoca is a Peruvian-American journalist covering topics from culture to entertainment and always looking for stories that affect the Latino community. When she's not a superhero fighting to break stereotypes, Janice likes to travel to Game of Thrones filming sites.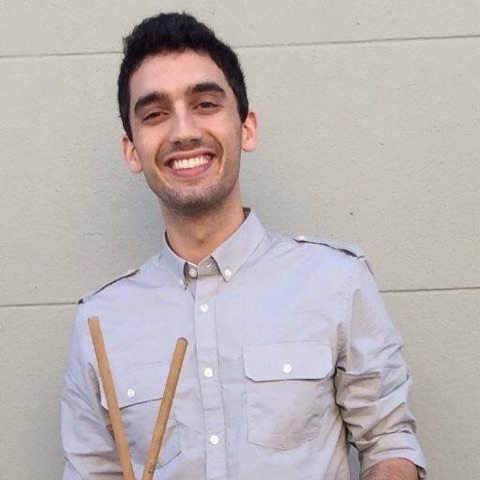 Noam Hassenfeld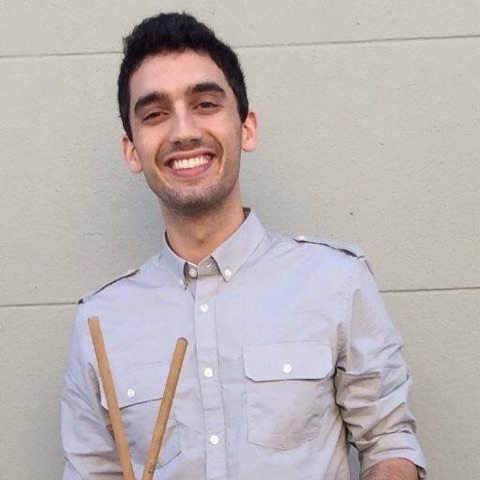 Noam Hassenfeld
Multimedia Producer
Noam Hassenfeld is a Multimedia Producer at Futuro Media Group, and he produces two Futuro podcasts: In The Thick and Portrait Of. He graduated from Harvard with a degree in Comparative Religion and Music. Noam has spent time researching music and religion in Bali, has composed music for several films, and is a die hard Red Sox fan.
Administrative Team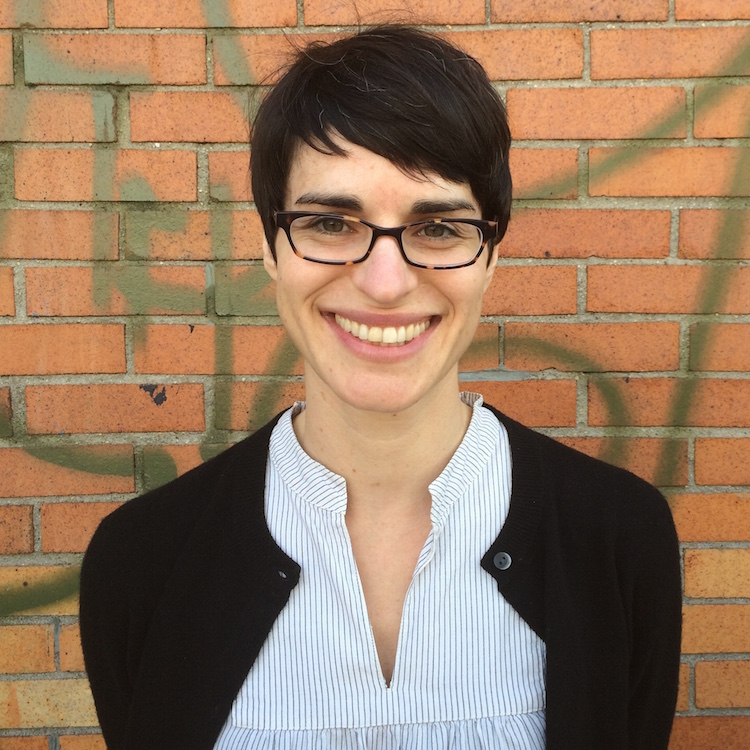 Charlotte Mangin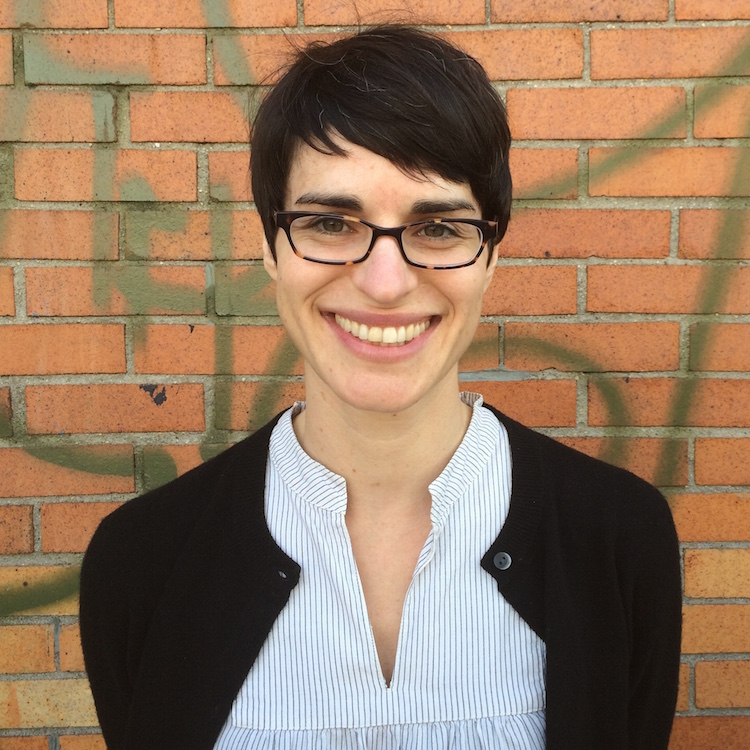 Charlotte Mangin
Interim Executive Director
Charlotte Mangin has been a documentary filmmaker since 2000. She spent 5 years on staff of National Geographic Television & Film, reporting from the jungles of the Amazon to the Himalayan Mountains, followed by 5 years as story producer for PBS's international affairs series Wide Angle, overseeing the production of more than a dozen documentaries covering issues such as legal reform in China, race relations in Brazil, and human rights activism in Zimbabwe. Her hour-long Wide Angle program about women's rights in Morocco won an International Documentary Award. Charlotte directed, produced and edited an independent documentary about Moroccan street children, Tangier Treehouse, winning an ITVS grant and aired on PBS in 2007. In 2012 and 2013, she produced an Emmy-nominated archival documentary series for Thirteen/WNET. A native French speaker, Charlotte was born in Paris, attended Amherst, and earned a Masters degree in East Asian Studies from Harvard.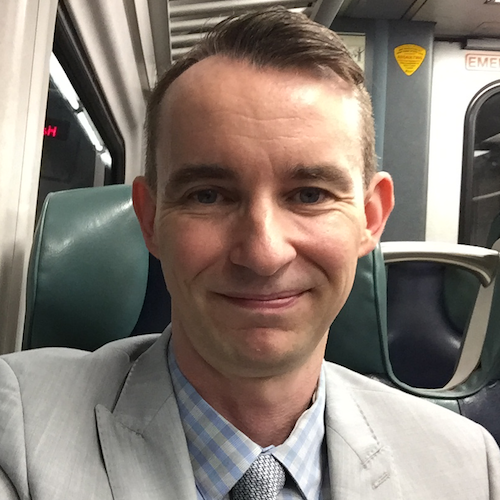 Michael Wilke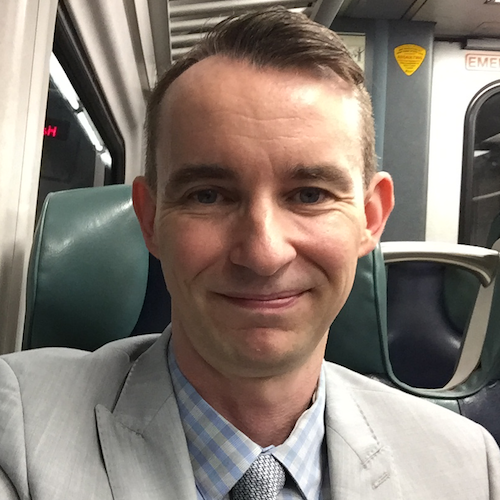 Michael Wilke
Director of Development
Michael Wilke is a nonprofit leader of over 15 years and a business journalist of 10 years.
He was founder and Executive Director of AdRespect/Commercial Closet Association, a nonprofit advocacy organization that educates about LGBT stereotypes and homophobia in advertising, where he trained numerous Fortune 500 companies with best practices. He was Executive Director at Fight for Sight, the nation's first eye research foundation, Chief Development & Strategy Officer at Kingsbridge Heights Community Center serving the Bronx Latino community, and led development and marketing at the Chinese-American Planning Council.
As a journalist, Michael has written for Advertising Age, Adweek, Brandweek, NBC News, CBSHealthwatch/Medscape/WebMD, and The New York Times. He appeared frequently as a commentator on CNN, Fox News, CNBC, and BBC. He studied Journalism/Communications as an undergraduate at the School of Visual Arts and got an M.S. in Marketing at Zicklin Business School from Baruch College at the City University of New York.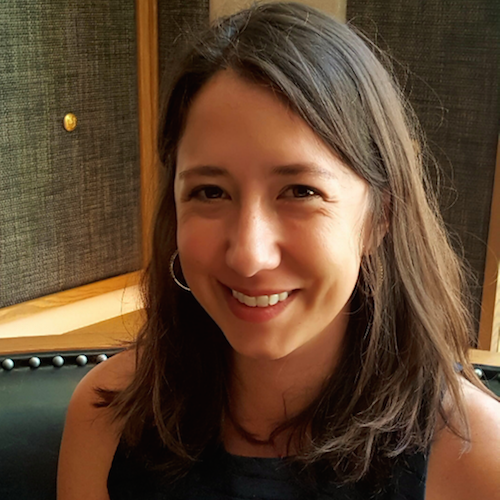 Anna Proffitt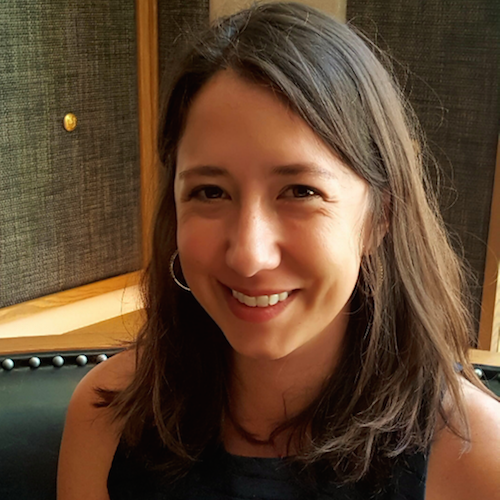 Anna Proffitt
Manager of Institutional Giving
Anna Proffitt is a fundraising specialist and grants manager with five years of experience developing award-winning proposals for projects aimed to better our world. She has worked for a wide range of mission-driven organizations including Environmental Defense Fund (EDF), the UN Refugee Agency, USAID-funded projects and local non-profits. As a member of EDF's Diversity Committee, she helped coordinate a Speaker Series that spurred conversations about diversity and the environmental movement. Born and raised in East Tennessee, she spent most of her childhood obsessed with storytelling and languages that led her to live in England and Berlin. She now lives in Brooklyn after a stint in Washington D.C. She is thrilled to join The Futuro Media Group family to help achieve their fundraising goals and passions.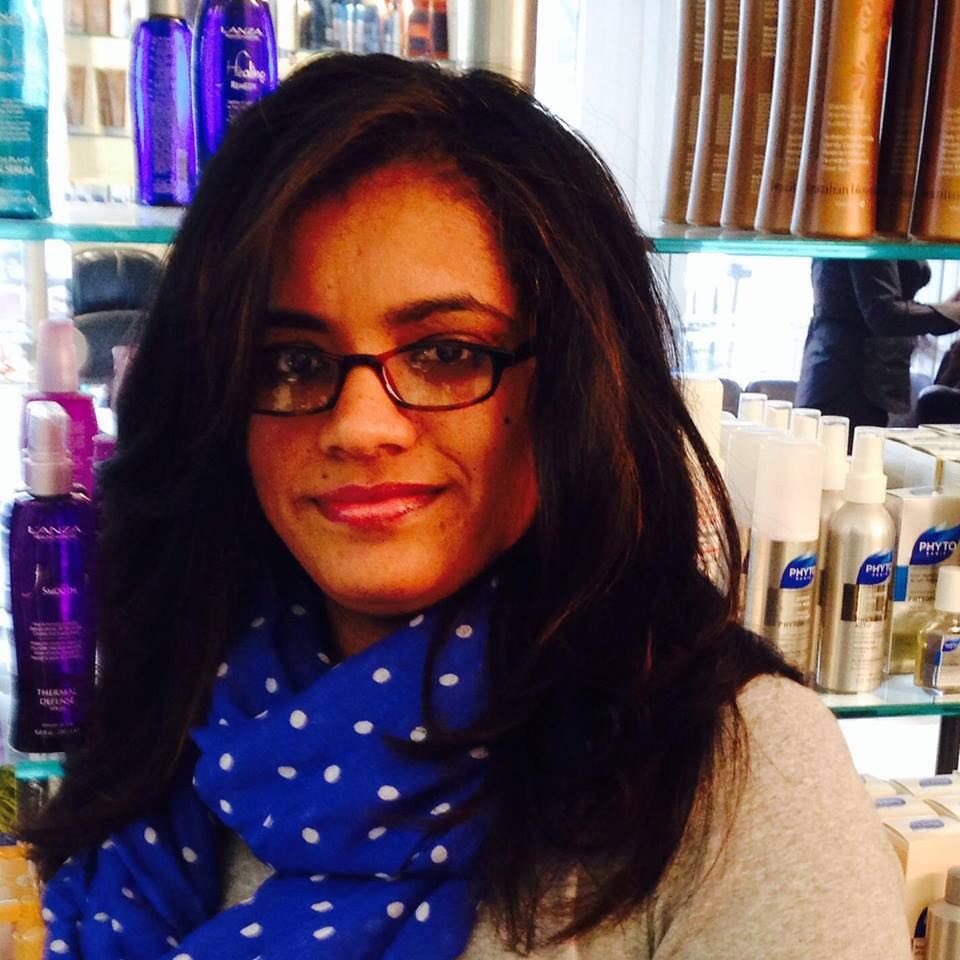 Ramya Soundararajan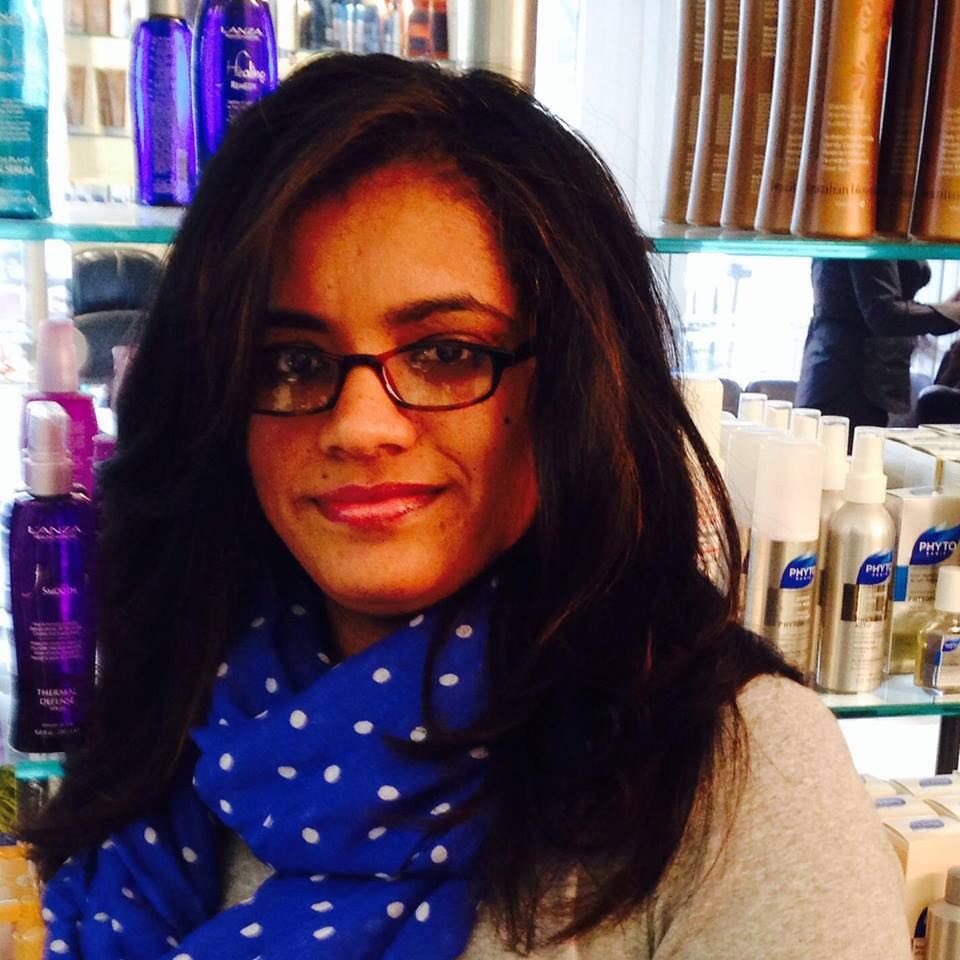 Ramya Soundararajan
Finance Associate
Ramya is an experienced finance and accounting professional, driven towards efficient financial practices for over 10 years.  She is detailed-oriented, a team player and is pretty much hands-on savvy with all the latest accounting software available. She resides in Queens with her husband and son.