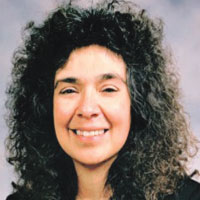 Theresa Barron-McKeagney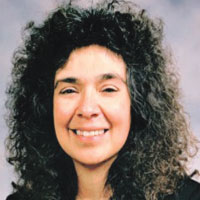 Theresa Barron-McKeagney
Associate Dean, College of Public Affairs and Community Service at the University of Nebraska
Dr. Barron-McKeagney' areas of teaching at the university are human behavior and the social Environment; diversity (Latinos, American Indians, minority elderly); social welfare policy; institutional oppression; administration; and social welfare planning. Her scholarship interests include qualitative research and diverse populations, specifically Latinos. She has authored several articles in the area of mentoring with diverse populations. She received her Ph.D. in Community and Human Resources from Teacher's College at The University of Nebraska-Lincoln in 1993; her M.S.W. from the School of Social Work at The University of Nebraska Omaha in 1986; and her B.S.W. from the School of Social Work at the University of Iowa in 1981.
In addition to serving on the Futuro Media board she serves on many others in Nebraska and Iowa, including, The Nebraska Families Collaborative, The Iowa West Foundation (Executive Committee-Secretary/Treasurer), Alegent Creighton Health Foundation, and the Douglas County Re-entry Council. Married to Don McKeagney, Theresa loves to watch college football and basketball and playing with two grandsons, Eli and Xavier.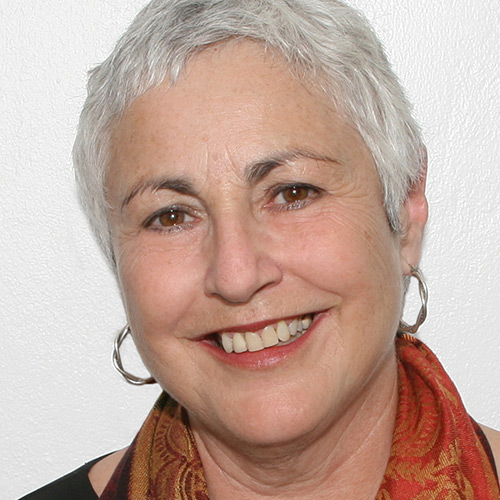 Diana Campoamor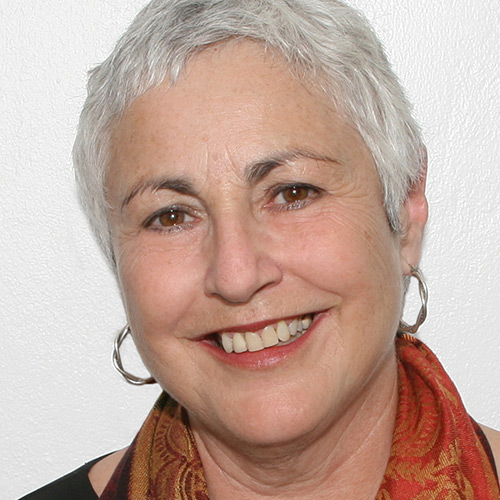 Diana Campoamor
President, Hispanics in Philanthropy, San Francisco, CA
Diana Campoamor is President of Hispanics in Philanthropy (HIP), a network of philanthropists that includes foundations and corporations in the US that support Latino organizations. Under Campoamor's leadership, HIP has invested over $30 million in small Latino nonprofits and leaders. Using an innovative collaborative approach, HIP has supported grassroots organizations with a potential to grow. In partnership with local funders and donors, HIP works in 15 different sites in the US and Latin America.
Diana Campoamor has served as a trustee of the Council on Foundations, Independent Sector, and the Inter University Project for Latino Research, BRAVA for Women in the Arts and Horizons Foundation.  The Latino Leaders Magazine, who also awarded her their prestigious Maestro Award for Philanthropy in 2008, has listed Diana as one of the 100 most influential Latinos.  She received a BA from the University of Florida and an MA from the University of Miami.  Diana lives in Berkeley, CA.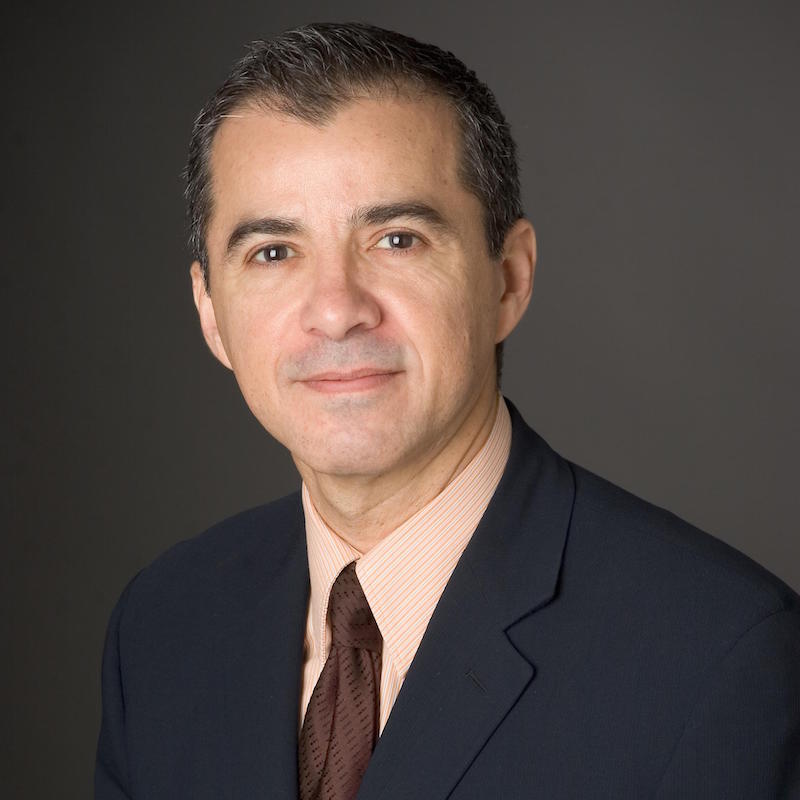 Roy Cosme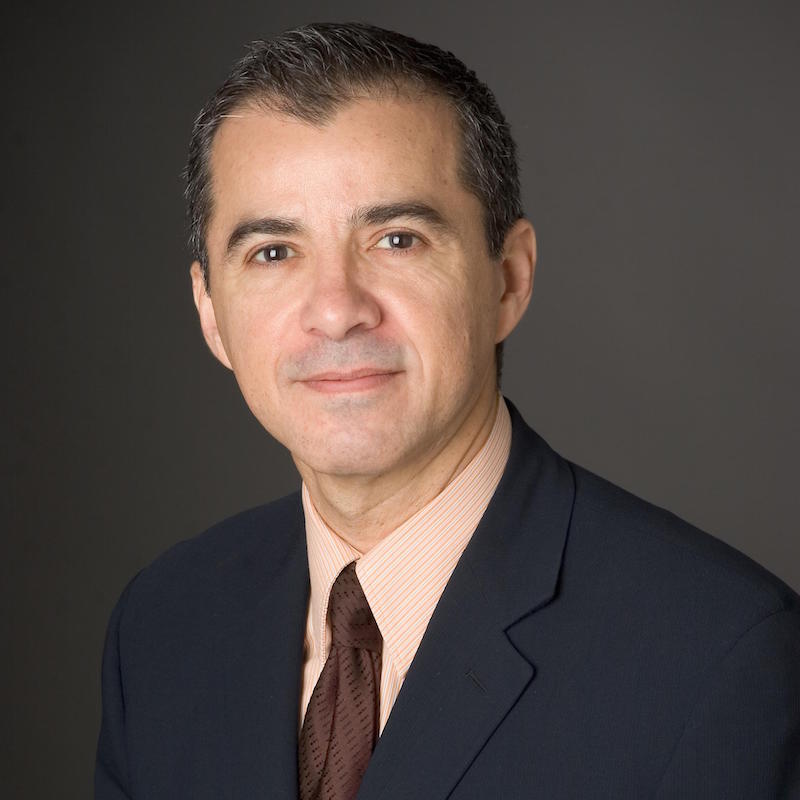 Roy Cosme
President, Arcos Communications, New York, NY
Roy Cosme is the founder and President of Arcos Communications. Arcos Communications works with a variety of clients to develop and implement public relations and marketing campaigns aimed at the Latino market, as well as other ethnic and premium market segments. Prior to starting Arcos Communications, Mr. Cosme attained extensive public relations experience promoting and marketing non-profit and employee relations programs for Bell Atlantic, AT&T, the City of New York, and the Epilepsy Foundation of America. He has implemented national branding and product launch campaigns for Pfizer, Prudential, Verizon, Proctor & Gamble Laboratories, Gynetics, Smith Kline Beecham, Hoffman-LaRoche, and GlaxoWellcome. His experience extends into the public affairs arena, having served as Special Assistant to the Mayor of the City of New York. Mr. Cosme earned his Master in Public Administration degree from the John F. Kennedy School at Harvard University and his Bachelor of Arts degree in Psychology from Yale University.  He has been recognized for his community and civic leadership in New York by the Latino Commission on AIDS, el diario/LA PRENSA and the Jose Limon Dance Foundation and is a federally appointed member of the NYS Advisory Committee for the US Commission on Civil Rights.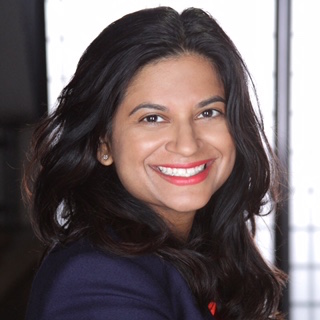 Deepa Donde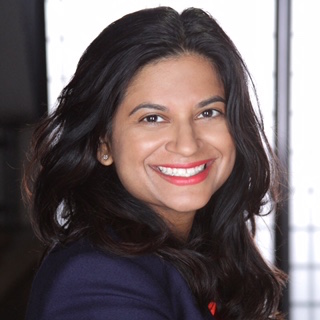 Deepa Donde
Writer, Producer, President, Red Elephant Films, Austin, TX
Deepa Donde is an independent film, television, and radio producer based in Austin, Texas. Her work has appeared on the following outlets: NPR, Huffington Post, PBS, BBC, CBS, and NBC.  In addition to her work with the Futuro Media Group, she serves on the advisory boards of several media, arts, and social enterprise organizations including Fusebox: Contemporary Multi-Disciplinary Art Festival and Girls Impact The World Film Festival.  She has in the past served as an advisor to Youth Radio: NPR's premier provider for youth orientated content, The Dell Social Innovation Challenge, now VERB, and served on the board of Ballet Austin.
She lives in Austin, Texas with her two delightful children, and her husband, Vinay Bhagat, an Austin entrepreneur who founded, CONVIO, the leading Software as a Services platform for nonprofits.  Deepa received her Bachelor of Arts Degree with Honors in Medieval History from Brown University.  She is close to completing her first independent narrative feature film, PERIPHERY.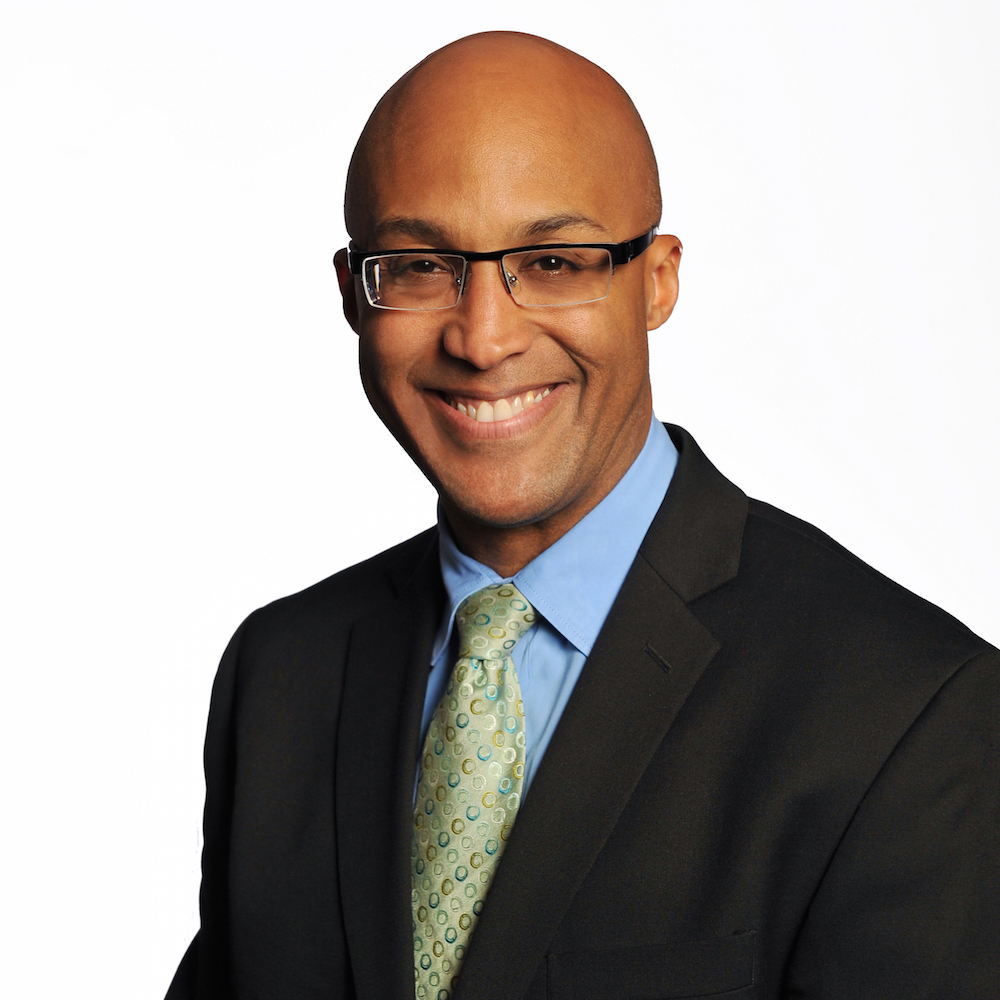 Alan Jenkins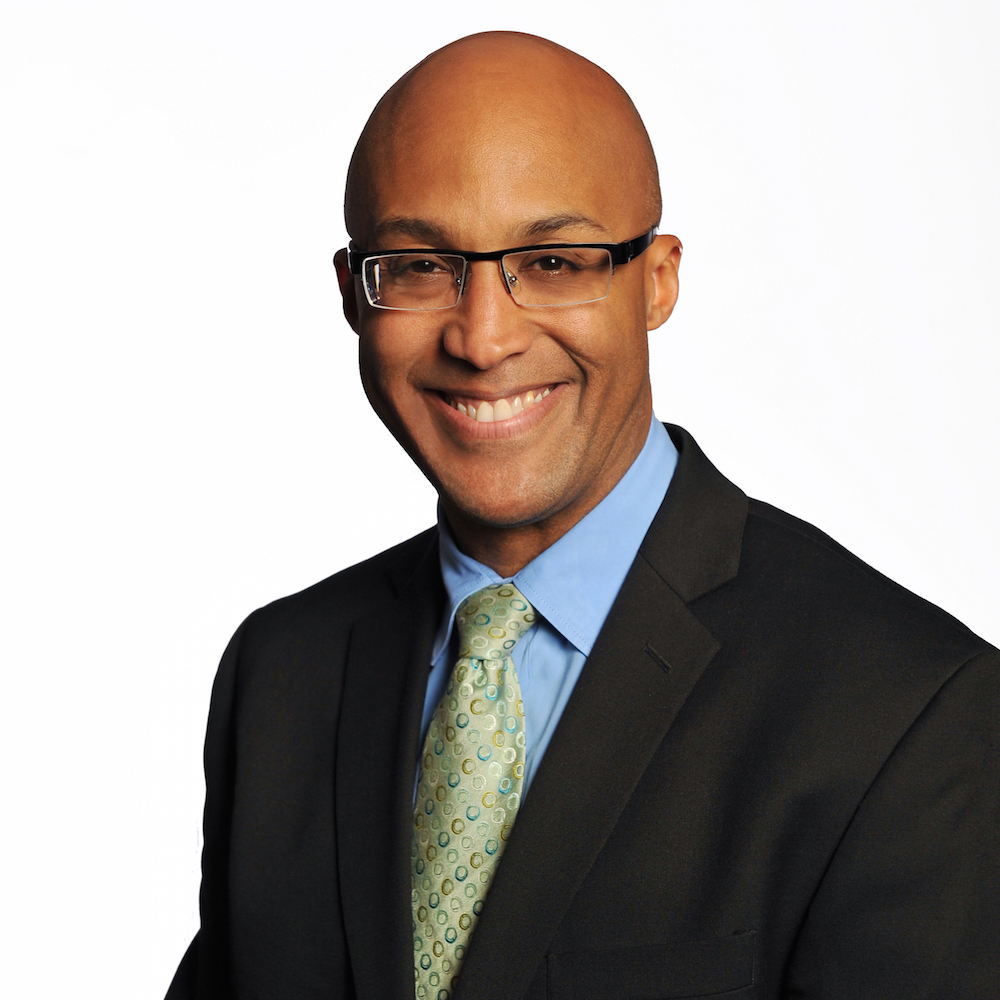 Alan Jenkins
Co-Founder, Executive Director, The Opportunity Agenda
The Opportunity Agenda is a communications, research, and policy organization dedicated to building the national will to expand opportunity in America. Before joining the company Alan was Director of Human Rights at the Ford Foundation, managing grantmaking in the United States and eleven overseas regions. His prior positions include Assistant to the Solicitor General at the U.S. Department of Justice, where he represented the United States government in constitutional and other litigation before the U.S. Supreme Court, and Associate Counsel to the NAACP Legal Defense and Educational Fund, where he defended the rights of low-income communities facing exploitation and discrimination.
Alan's other positions have included Assistant Adjunct Professor of Law at Brooklyn Law School, Law Clerk to Supreme Court Justice Harry A. Blackmun, Law Clerk to U.S. District Court Judge Robert L. Carter, and Coordinator of the Access to Justice Project of the American Civil Liberties Union.  He is a frequent commentator in broadcast and print media, including MSNBC, CNN, the New York Times and the Huffington Post.
Alan serves on the Board of Trustees of New York Public Radio, on the Board of Governors of the New School for Public Engagement, and as an Advisor to the JBP Foundation.  He is a Founding Co-Chair of the American Constitution Society's Project on the Constitution in the Twenty-First Century. Alan holds a J.D. from Harvard Law School, an M.A. in Media Studies from the New School University, and a B.A. in Psychology and Social Relations from Harvard College.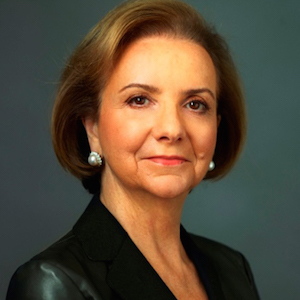 Rosario Perez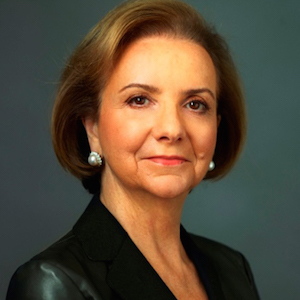 Rosario Perez
President and Chief Executive Officer, Pro Mujer, New York, NY
Based at Pro Mujer's international headquarters in New York City, Rosario Perez leads the organization's executive team in providing hands-on technical expertise and strategic support to more than 2,100 employees who serve nearly 300,000 clients annually across Argentina, Bolivia, Mexico, Nicaragua and Peru.
Rosario was appointed to this position in 2008 following a distinguished 21-year career in private banking where she led multinational businesses and teams, and executed organizational transformations. Prior to joining Pro Mujer, she spent more than two decades in a number of senior leadership positions for J.P. Morgan Chase, culminating in becoming the executive in charge of its Private Bank Latin American division. In this role, Rosario was responsible for overall client management and operating and financial performance from 1997 to 2005. During her tenure, she oversaw the division's successful execution of the Chase/J.P. Morgan merger, which included 475 employees in 10 offices worldwide, $30 billion dollars in assets under management and $280 million dollars in revenue.
Originally from Chihuahua, Mexico, Rosario received her Bachelor of Arts degree in International Relations from Universidad de las Américas (Mexico) and a Master's degree in European History from Yale University.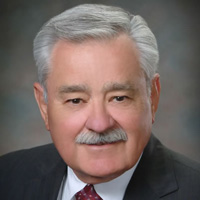 Renato Ramirez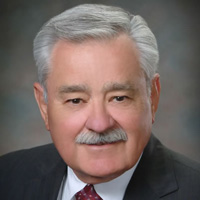 Renato Ramirez
Treasurer -- Chairman of the Board and CEO, International Bank of Commerce – Zapata, TX
Renato Ramirez is the CEO and Chairman of the Board of the International Bank of Commerce-Zapata. Opened in 1984, IBC-Zapata has grown to manage over $550 million and has opened twelve branches in thirty years. IBC-Zapata is owned by International Bancshares Corporation, which is one of the most profitable financial institutions in the country. Renato is on the board of the Texas Civil Rights Project, a non-profit which protects the civil rights of those who cannot afford legal counsel. He is on the Board of the Alamo Public Telecommunication Council, which operates the PBS station, KLRN, in San Antonio. Renato has raised funds for several universities, including University of Texas, Texas A & M Kingsville, and Texas A & M International in Laredo. With his wife, Patricia, Renato created a $1 million endowment for scholarships to Texas A & M International.
Renato was awarded the 2011 Latino Leadership Award for his contribution to Texas History and Culture by the Mexican American Legislative Caucus in Austin, Texas. He also received the Bernard and Audre Rapaport Philanthropy Award for Human Rights from the Texas Civil Rights Project in 2005. In 2013, IBC and Renato received the most prestigious award given by the Texas Bankers' Association, the 2013 Cornerstone Award, for his work on the Tejano Monument. Renato was selected as Mr. South Texas 2014 by the Washington Birthday Celebration Association. The award recognizes leaders for their commitment to South Texas.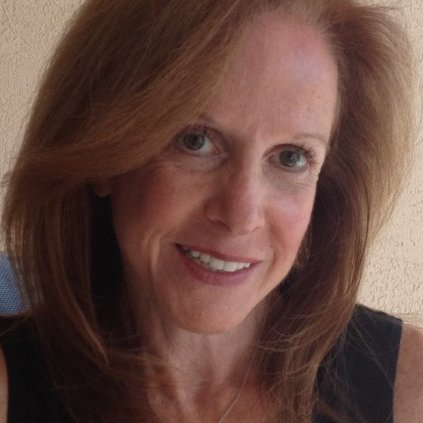 Nanci Ross (Weaver)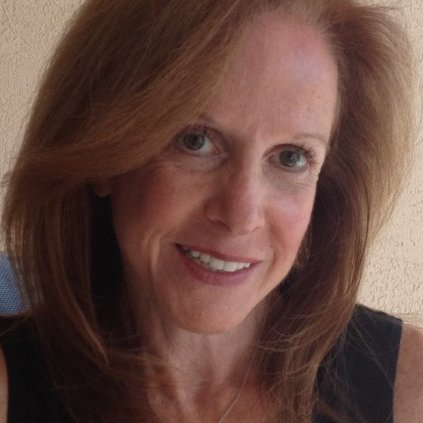 Nanci Ross (Weaver)
Nanci Ross is an award-winning broadcast and special events creator and producer for network and major market television, and digital platforms. Her broad experience encompasses roles as on-air talent, management, field director, and executive producer. She has created, produced, and directed news, entertainment, original programming and branded content for broadcast networks and online media outlets. Her expertise also includes talent management and casting, crisis management, trend analysis, strategic alliances, and partnerships with major television, film and print outlets, as well as Fortune 500 brands.
Her career includes over a decade at CBS NEWS. Prior to joining CBS Ross was a producer of CNN "Fortune," specializing in international business; an executive producer for Post-Newsweek Stations/WPLG-TV in Miami; a reporter for WTVJ-TV in Miami, a production assistant at WABC-TV and also participated in the launch of ABC News "Nightline". While at WTVJ Ross won seven Emmy awards for her special series on homelessness. She has also won a Gracie award, two International Film/TV Gold Awards and numerous other industry prizes. She is a graduate of Columbia University, and has served on the Advisory Board of the American Theatre Wing and is currently on the board of the FarmOn Foundation. Ross is married to Christopher Weaver, professor at MIT and founder of Bethesda Softworks.

Sean Silva

Sean Silva
Senior Account Executive, Prosek Partners
Sean Silva is a seasoned corporate communications and investor relations executive who leads Prosek's Latin American practice, from which he has spearheaded dozens of intercontinental communications campaigns.  His specialties are in capital markets, banking and asset management.  Previously, Sean was a FINRA-licensed financial services agent for JPMorgan Chase, where he executed on investment, lending and consumer banking strategies.  He was also a financial services agent for AXA Advisors and, on the media front, was a TV producer for News 12 Westchester.  Sean, of Brazilian and Puerto Rican heritage, was raised in Brazil and Argentina prior to attending Syracuse University, where he graduated with degrees in Finance and Public Relations.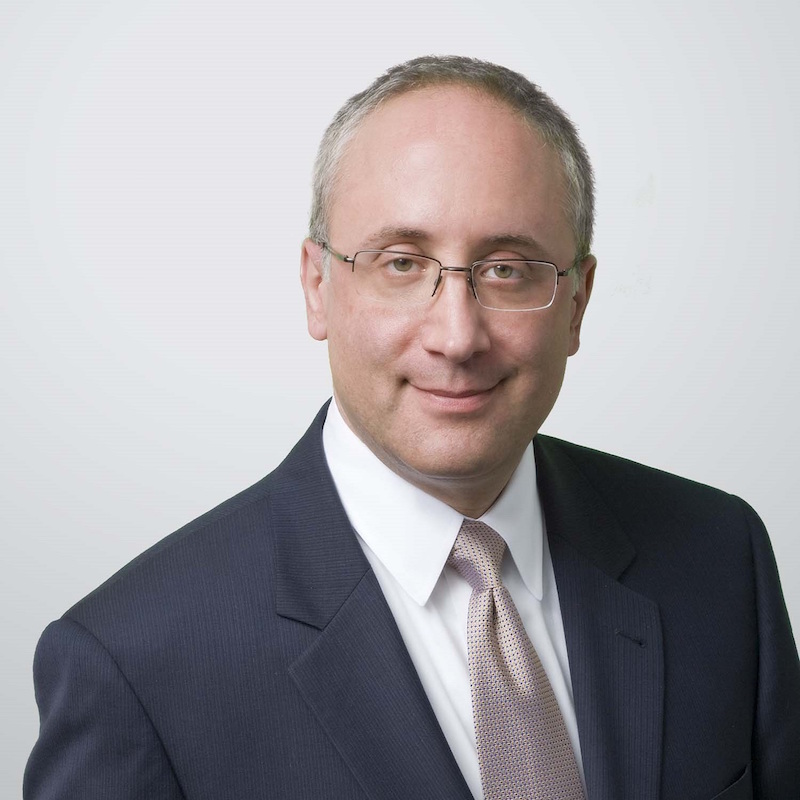 Phillip Schreiber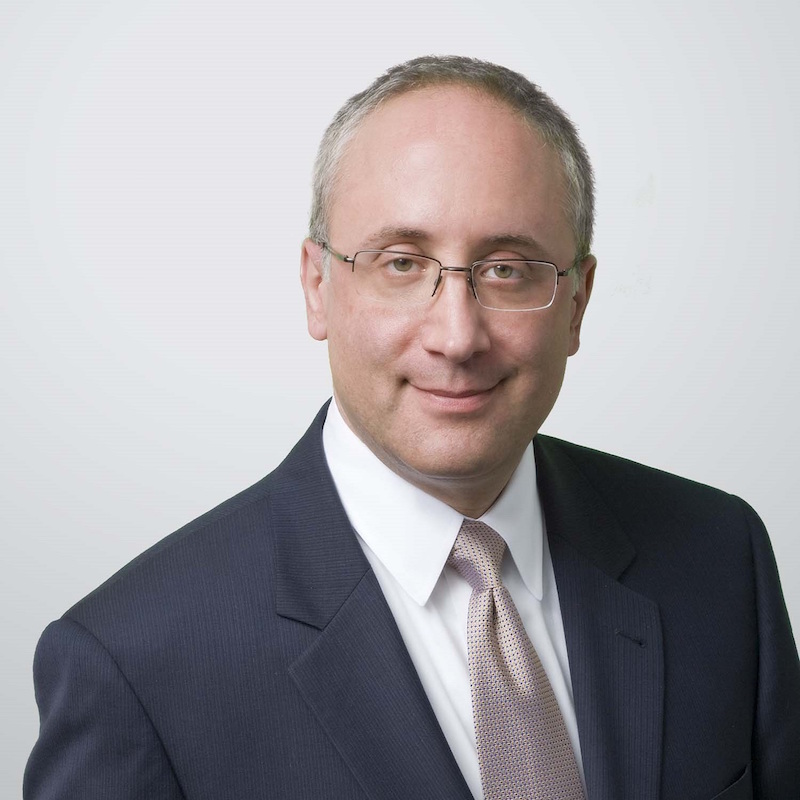 Phillip Schreiber
Partner, Holland & Knight
Based in Chicago, Phillip is experienced in employment discrimination and wage and hour class and collective action litigation before federal and state administrative agencies and federal and state courts. He is also experienced in issues relating to drug and alcohol testing, the WARN Act, the Family and Medical Leave Act, the Illinois Prevailing Wage Act, military leave, wrongful discharge, employee handbooks, employment contracts, covenants not to compete, separation agreements, unemployment compensation benefits claims and various other employment related matters. He also has expertise in traditional labor matters, including union elections, contract arbitration and proceedings before the National Labor Relations Board.
During his legal career, Phil has litigated a variety of complex commercial litigation matters. He also has gained significant experience counseling clients on a wide range of issues involving contract disputes and fraud claims.
Phil has appeared as a panelist on Chicago Tonight, a local television news program. He also has made numerous presentations to the Chicago Chapter of SHRM on a wide variety of employment law issues.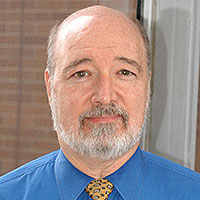 Alvin H. (Hal) Strelnick, M.D.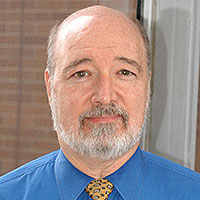 Alvin H. (Hal) Strelnick, M.D.
Dr. Hal Strelnick, Professor of Family and Social Medicine, is the director and founder of the Institute for Community and Collaborative Health (ICCH) and Hispanic Center of Excellence (HCOE) at the Albert Einstein College of Medicine and Principal Investigator of the NIH-funded Bronx Center to Reduce and Eliminate Ethnic and Racial Health Disparities (Bronx CREED).
Since 1978, he has practiced clinical and social medicine in the Bronx and Yonkers. Dean Strelnick has dedicated his career to community and minority health and health disparities, leading New York State's first and only Hispanic Center of Excellence since 2001.  He received his medical degree from Yale and completed his residency in family medicine at Montefiore Medical Center in the Bronx. On graduation he practiced at the Dr. Martin Luther King, Jr., Health Center in the South Bronx as a member of the National Health Service Corps.  In 1981 he joined the Einstein faculty.